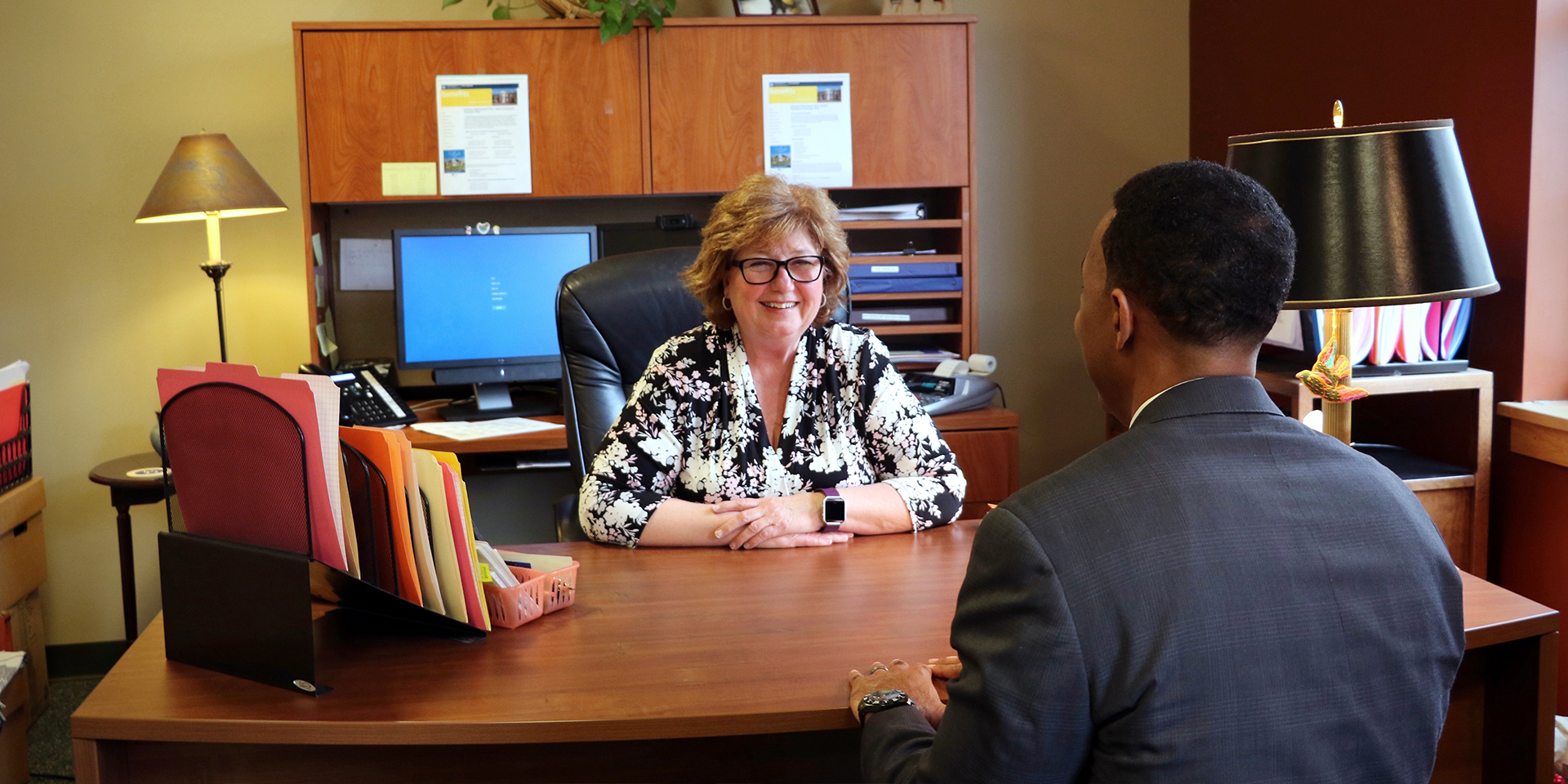 HDFS Internship Information for Employers
General Information for Employers
Students in our department have varied interests in human services and human resources and complete rigorous academic course work relative to their career aspirations. We have partnered in the past with non-profit organizations, state agencies, community based organizations and for-profit businesses to provide students with on-the-job training in their field of interest. Our students seek opportunities to collaborate and learn from the close supervision of individuals at your sites; student interns should not replace a position normally performed by a paid staff member.  Internship supervisors provide mentorship and guidance, exposing the student to the field and allowing them to participate in agency meetings, projects and more.  In terms of requirements for the course work, we ask supervisors to help the student intern(s) with goal setting, to complete a formal feedback evaluation and to sign off on a record of completed hours at the end of the term.
About Our Internship Program
Depending on their program curriculum, students complete one or two internships for academic course credit.  All students complete at least one 50-hour placement (HDFS 334) during the duration of a full academic term (fall, spring or summer). Some students, depending on their major, have the option to complete a second internship (HDFS 449) for 350+ hours in the field which would be completed during the fall or spring semester of their final year in the program, while other students have the option to complete a shorter internship (HDFS 364) for credit ranging from 30-180 hours. Students and our partner employers can work with the course instructor and/or the Clinical Coordinator to navigate any field placement concerns that may arise.
| | | | |
| --- | --- | --- | --- |
| Internship Experience | Minimum Hours to Complete | Time Frame for Completion | Academic Standing at UD |
| 50 Hour Placement (HDFS 334) | 50 hours, approximately 5 hours per week | Fall, Spring and occasionally Winter or Summer terms | Typically 3rd and 4th year students |
| 30 – 180 Hour Placement (HDFS 364) | Varies depending on how many credits the student is enrolled in | Fall, Spring, Summer or Winter terms | Typically 3rd and 4th year students |
| 350+ Hour Placement (HDFS 449) | 350+ hours, approximately 30 hours per week | Fall or Spring terms | 4th year students |
For upcoming semester dates, the University academic calendar is available online.
Posting Your Internship Opportunities
If you are interested in positing a position in our internship database, please complete our Internship Form for Employers.  Our Clinical Coordinator will be in contact with additional information after reviewing your submission.  Once approved, your position will be posted on our password-protected database and can be revised at your request.  In addition to the credit bearing courses, students often look for opportunities to volunteer at an organization without earning credit; those positions can also be posted on our database.
Our Internship Selection Process
About 4-5 months prior to the start of the next semester, students will attend an Internship Orientation meeting to learn about the internship search process.  Once approved to enroll in the respective internship course, students will begin contacting employers in the database to arrange interviews for the posted positions.  After interviews, the placement selection process differs depending on the internship experience:
| | | | |
| --- | --- | --- | --- |
| Internship Experience | Step 1 | Step 2 | Step 3 |
| 50 Hour Placement (HDFS 334) | If the employer is interested in hosting a student for their internship position, they should communicate with the student directly and make an offer. | Upon confirming a placement with a site, students complete the "placement selection form." | The student and employer make all arrangements for start date, schedule of hours, etc.  No more than 8 of the minimum 50 hours can be completed prior to the first day of class. |
| 30-180 Hour Placement (HDFS 364) | If the employer is interested in hosting a student for their internship position, they should communicate with the student directly and make an offer. | Upon confirming the placement with a site, students communicate the information to the instructor for HDFS 364. | The student and employer make all arrangements for start date, schedule of hours, etc.  No more than 8 of the minimum hours can be completed prior to the first day of class. |
| 350+ Hour Placement (HDFS 449) | Students submit a "preference form" to HDFS indicating their employer and placement preferences. | The HDFS Clinical Coordinator communicates with employers to determine appropriate placement based on agency needs and student interests.  (Employers do not make any internship offers directly to the students). | The student and employer make all arrangements for start date, schedule of hours, etc.  No more than 10 of the minimum 350+ hours can be completed prior to the first day of class. |
HDFS 334 Resources
50 Hour Field Placement
HDFS 449 Resources
350 Hour Internship
Resources:
Questions or Concerns? Contact: Department of Human Development and Family Sciences, hdfs-dept@udel.edu
Resources:
Questions or Concerns? Contact: Department of Human Development and Family Sciences, hdfs-dept@udel.edu
| | | |
| --- | --- | --- |
| New Clinical Coordinator Forthcoming | hdfs-dept@udel.edu | Coordinates field placements, manages vendor relationships, and co-instructs HDFS 449/465 (senior placement course) |
| Rebecca Wilson, Internship Coordinator | rlwilson@udel.edu | Oversees Internship Program, instructs HDFS 449/465 (senior placement course) and Academic Advisor |