Human Development and Family Sciences
Master's Programs Partnerships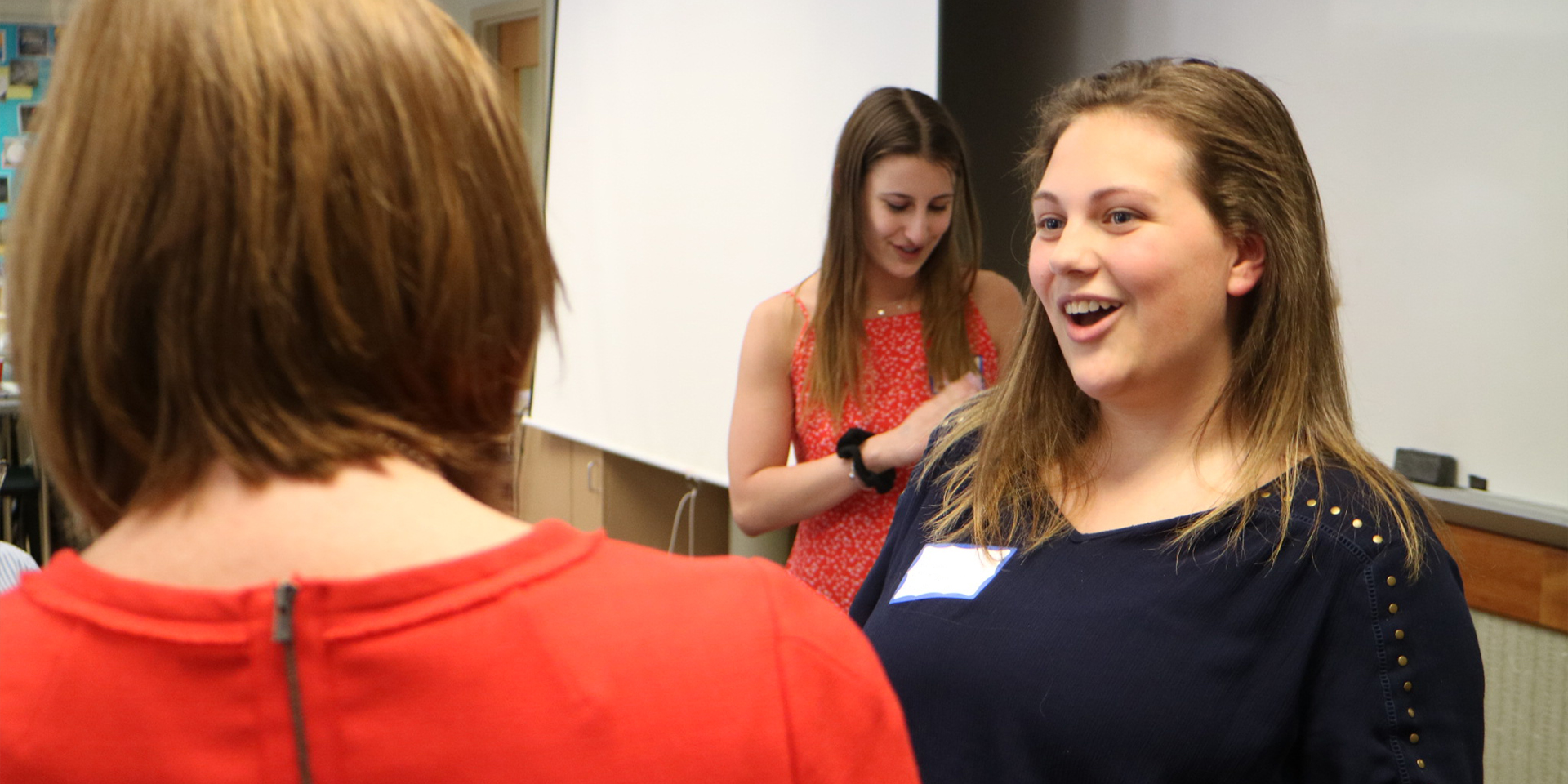 The University of Delaware has partnered with two regional institutions to provide students the opportunity to further their education in the fields of family therapy and social services.  Students can apply for admission to one of these programs during their junior or senior year of the Bachelor's degree program at the University of Delaware.
Master's Degree in Couple and Family Therapy at Thomas Jefferson University
Students interested in pursuing a career in Couple and Family Therapy can now receive an undergraduate degree in Human Services at UD and qualify for admission to a Master's degree program at Thomas Jefferson University in Philadelphia, PA. Human Services majors who earn an overall GPA of 3.25 can apply for the Master's in Couple and Family Therapy at the end of their junior year.
The University of Delaware and Thomas Jefferson University (TJU) College of Health Professions have established an articulation agreement that will allow graduates of the Human Services program to transition into a Master's degree in Couple and Family Therapy. Students who are accepted to the program will begin master's level coursework in Philadelphia, PA upon completion of a Bachelor's Degree in Human Services and prerequisite coursework at the University of Delaware.
TJU's Master's in Couple and Family Therapy is a full-time, two-year program that provides 500 hours of direct clinical experience. Students select from two specialty tracks: sex therapy and family therapy.
Admissions Requirements
Apply during spring semester junior year or after completing 75 credits at UD

Application should be received at the end of spring semester at least 14 months prior to desired start term

Overall GPA of at least 3.25 (at the end of fall semester Junior year)
Good standing at UD
Pass a criminal background check and child abuse clearance
Prerequisite Course Requirements (must earn a "B" or higher to gain credit at TJU):
PSYC 100: General Psychology
PSYC 334: Abnormal Psychology or PSYC 380: Psychopathology
Statistics (such as STAT 200 or PSYC 209)
To learn more speak with your academic advisor and view the program flyer for details regarding admissions criteria and the application process.
Bryn Mawr Partnership
University of Delaware students can begin applying to the Graduate School of Social Work and Social Research at Bryn Mawr College for fall 2020 admission. The Graduate School is known for its dedication to fine teaching, individual attention, and high academic standards. Their Master of Social Service (MSS) degree is equivalent in both licensure and use to the MSW degree and is fully accredited by the Council on Social Work Education. Prospective students can learn more about their program on their website.
Through this pilot program, Bryn Mawr will waive up to three MSS courses (at their discretion) for a University of Delaware student accepted into their program, including a foundational research course, theory course and one elective.  In order to waive these courses, UD students will need to have earned a minimum of B+ or higher in the UD courses.
Students selected for the pilot program will be eligible to receive a 40% tuition scholarship from Bryn Mawr College for each year in the program and the graduate application fee will be waived.
Application Requirements
Meet with Bryn Mawr representatives and complete the required application
Have a 3.0 grade point average or higher at the beginning of senior year at UD, and maintain a minimum 3.0 through graduation