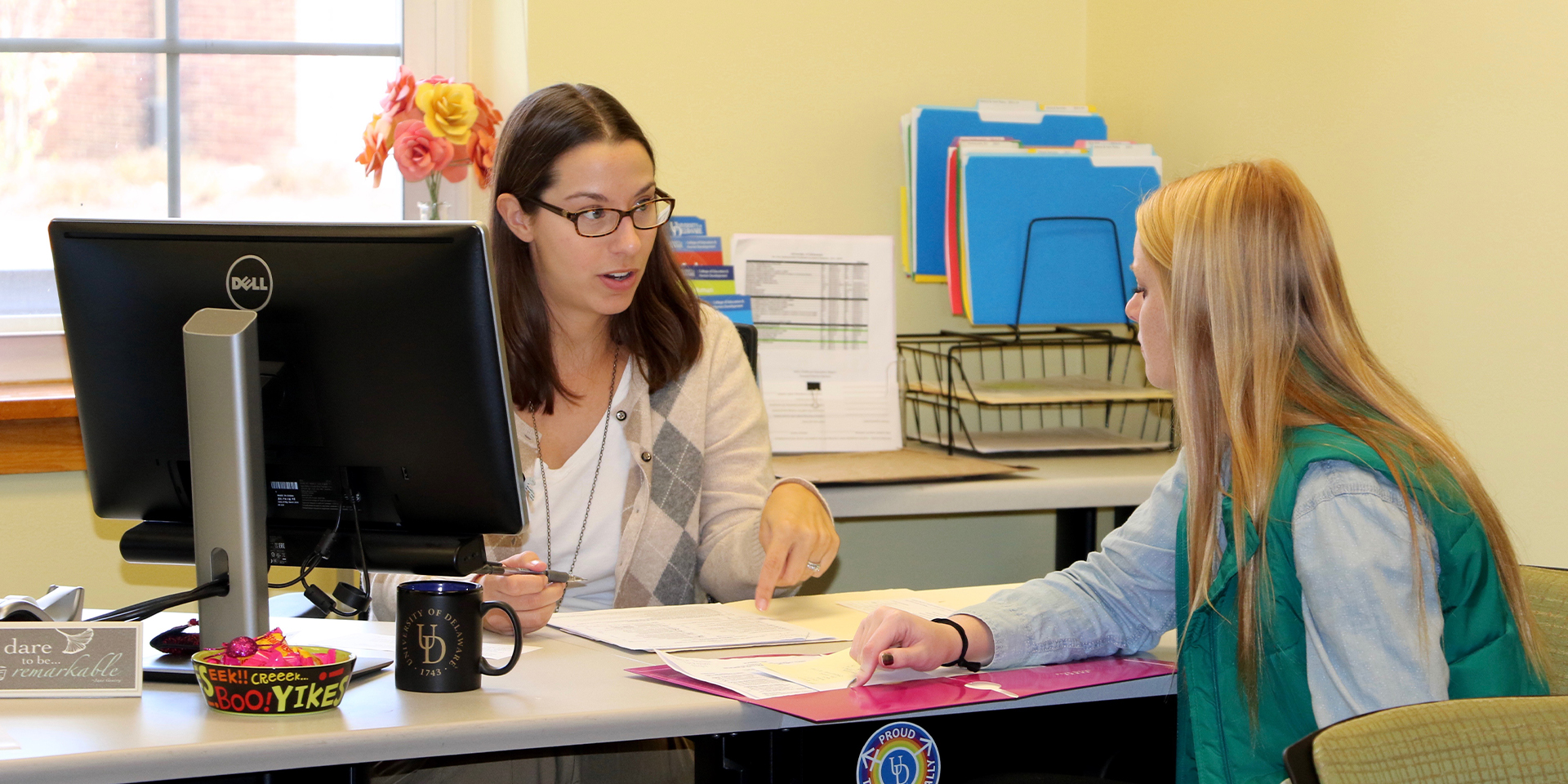 If you have questions about advisement, please email 
Academic advisement is an important part of your time at the University of Delaware. We view advisement as a collaborative relationship between students and the advisors who support their academic progress and the achievement of their goals.
Freshmen and Sophomores
You are assigned to the HDFS Advisement Center in 111 Alison Hall West for academic advisement and support. During fall, winter and spring terms you can request an advising appointment using the link abovse or visit 111 ALW during the hours posted above for drop-in advising.  During summer, please contact hdfs-advise@udel.edu to request an appointment. Additionally, appointments with faculty are always available for specific questions about career and professional development.
Juniors and Seniors
You are assigned to an advisor for professional development and graduate school advisement as well as guidance with academic planning and decision-making. You are also welcome to request an appointment with an advisor from the Advising Center by emailing hdfs-advise@udel.edu.