Human Development and Family Sciences
Partnerships and Research
HDFS is engaged in a variety of global collaborations which allow us to internationalize our curriculum and to educate the global citizen of tomorrow.
In addition to our study abroad opportunities and formal partnerships listed below, we also have informal collaborations with the Dept. of Sociology at Tuebingen, Germany and the Dept. of Early Childhood at the University of the Aegan, Rhodes Greece, with whom we have exchanged faculty and co-hosted conferences.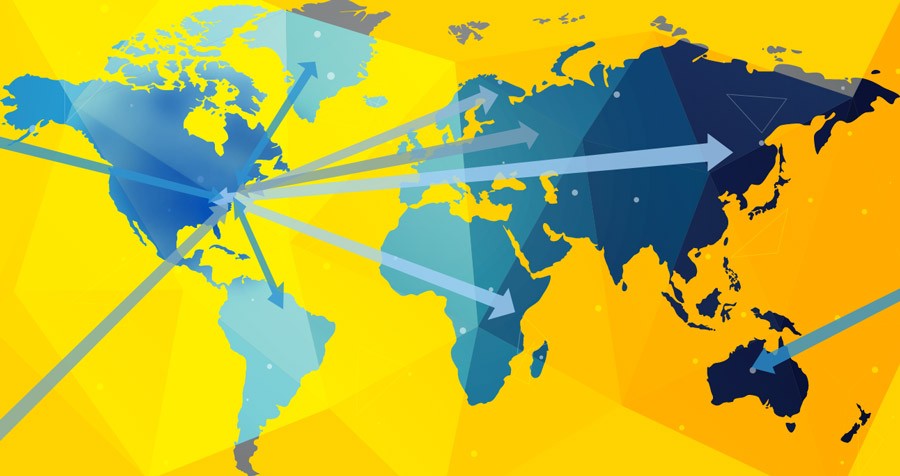 UD partners with ACE on two-year process to expand its internationalization strategy
As the University of Delaware approaches the 100th anniversary of its pioneering study abroad program, the institution is renewing its commitment to international education and research starting with the undertaking of an intensive two-year process to evaluate, shape and expand its internationalization strategy to all parts of the world. The goal is to amplify UD's impact as an international university with an optimized foundation for dynamic administration, education and programming.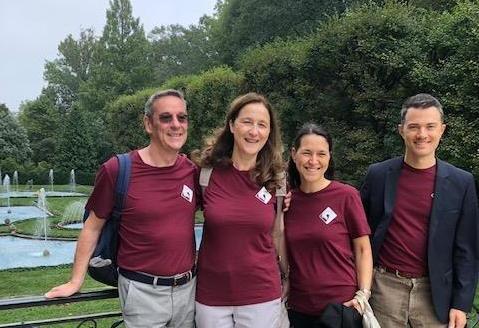 Global Research Series
The HDFS Global Research Series features internationally renowned scholars discussing contemporary issues in the field of family sciences.
In October 2018, HDFS hosted a group of Italian scholars from Centro Studi Podresca in Italy for a week. Silvana Tiani Brunelli, Silvano Brunelli, Giulio Frasson, and Irene Tesserin shared their research on human relational abilities with HDFS faculty, staff, and students in classes and in seminars. They met with teachers and administrators at the Lab School, Early Learning Center, and the College School. It was a unique opportunity for everyone to share ideas, learn from one another and foster the growth of international relationships.
Value Institute – Christiana Care
HDFS is expected to finalize a formal partnership with the Value Institute at Christiana Care Health Systems in 2019/2020. Faculty and researchers from both institutions will be conducting joint research on community-based health issues in the local areas. This collaboration will open up new possibilities also for students to conduct applied research.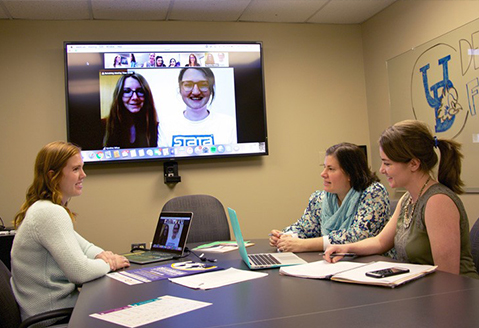 Virtual Graduate Student Conference
Doctoral students Kathleen McCallops, Cory Gilden and Ginnie Sawyer Morris established a partnership with colleagues in Greece and Germany to design a virtual conference to promote collaborative, interdisciplinary approaches to research. Exploring both theory and practice, the conference emphasized ongoing international collaboration and peer networking, provide process-oriented perspectives from leaders across a variety of fields.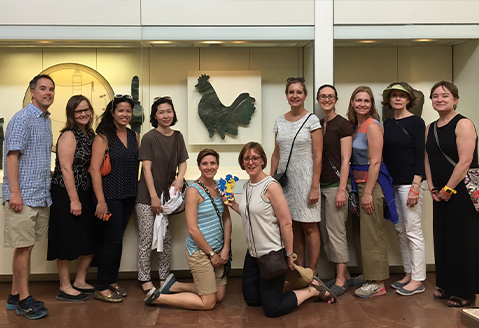 Formal Scholarly Partnership in Greece
HDFS has a formal partnership with the Department of Early Childhood and Learning Sciences at the University of Patras, Greece. We have cohosted several conferences on topics ranging from the experiences of refugee and migrant families, to early childhood education, to diversity. We have been awarded to prestigious Erasmus Plus mobility grants for faculty exchanges between our institutions and are working on several new initiatives. In 2019, four HDFS doctoral students were invited to participate in a major conference on diversity issues at Patras.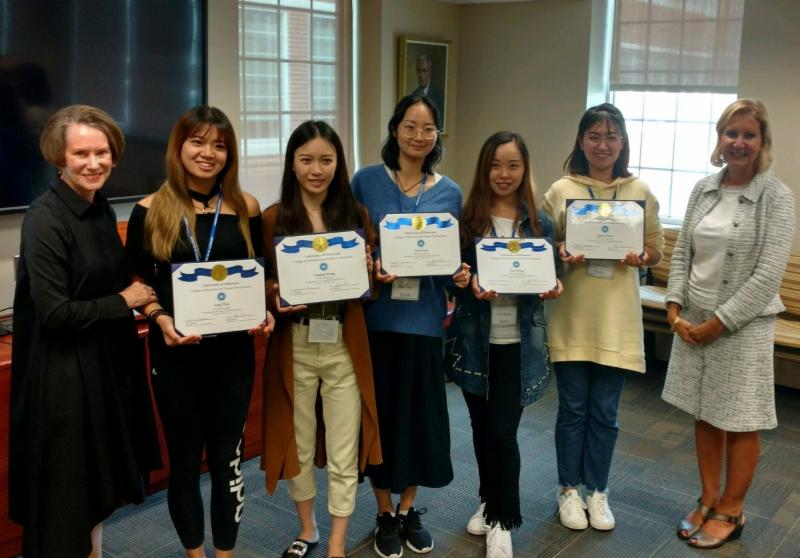 Formal Scholarly Partnership in Nanjing, China
In September 2018, as part of a new international experience program, Foundations in U.S. Early Childhood Education, CEHD and HDFS hosted a group of five students from Nanjing Xiaozhuang University in Jiangsu, China. This experience included tours of UD and the Children's Campus, trips to regional museums, local elementary schools, and enriching academic instructional programs on early childhood education given by HDFS faculty members.
Subsequently, Carol Vukelich, Bahira Trask, and Linda Zankowsky were invited to present at an educational conference hosted by Nanjing Xiaozhuang University. They met with teachers and directors of Early Childhood Centers to discuss potential workshops and trainings. As a follow up,  Bridgette Johnson spent the month of June 2019 in Nanjing conducting workshops and trainings on inclusion and working with children with severe disabilities.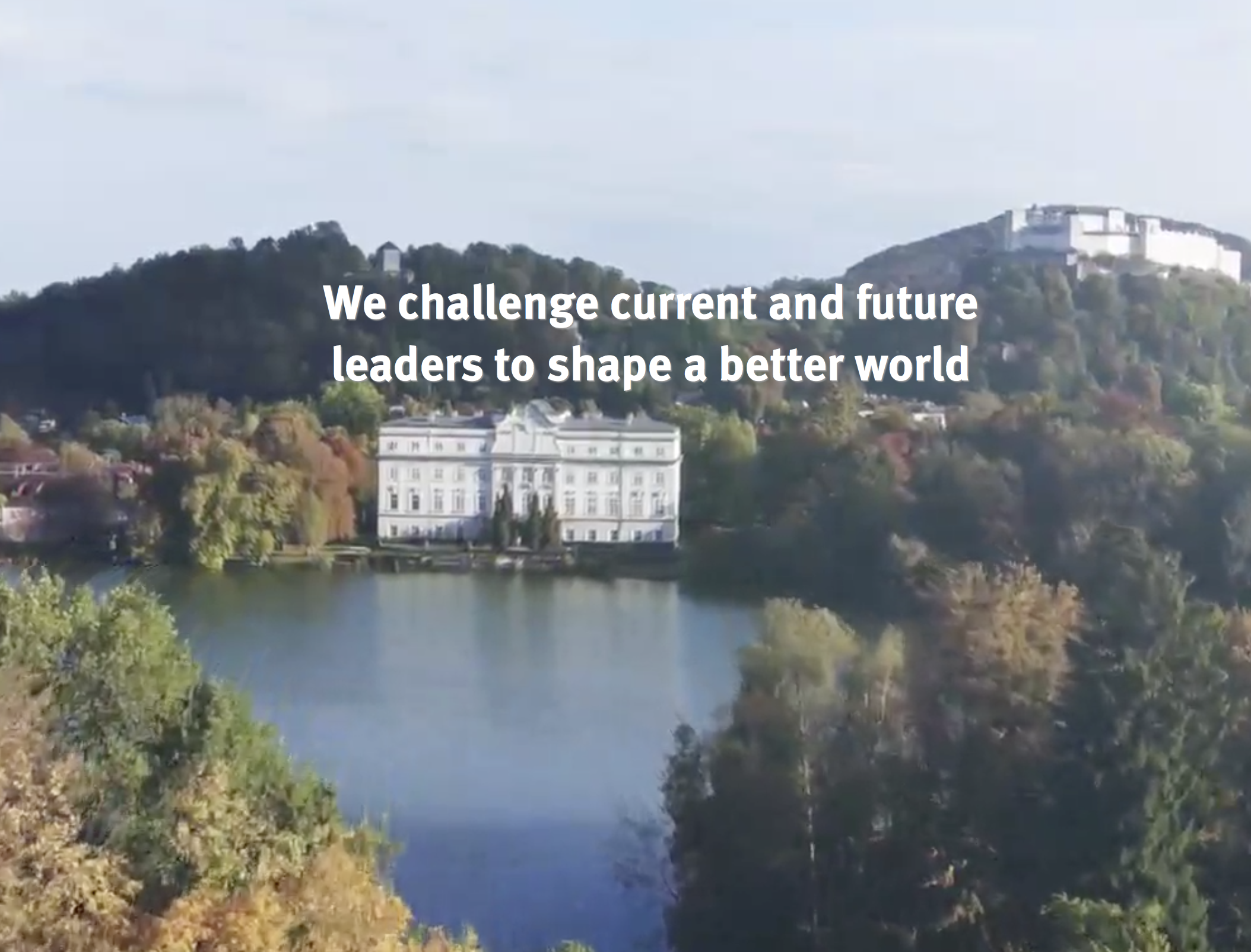 Salzburg Global Seminar
Department faculty are invited to participate in the prestigious Salzburg Global Seminar series, co-sponsored through the University of Delaware. Salzburg Global was created to challenge current and future leaders to shape a better world–convening outstanding talent across generations, cultures and sectors to inspire new thinking and action, and to connect local innovators with global resources.
Recent HDFS participants include Martha Buell, Rena Hallam, Jason Hustedt and Rob Palkovitz. Bahira Trask has been invited to attend in December 2019.