Human Services 400 Hour Internship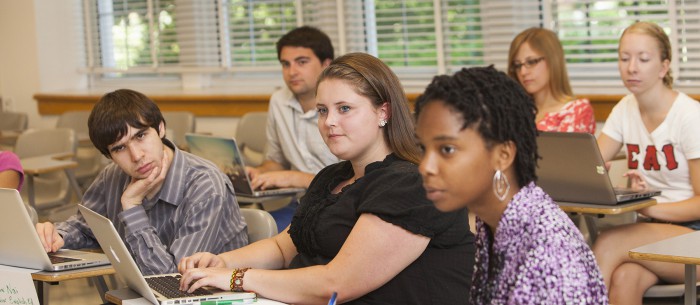 During the senior year, Clinical Concentration students spend a full semester doing a ten‐credit field experience in a community setting where they function as much like entry level staff members as possible. Every effort is made to place the student intern in an agency which serves clients who are coping with stressful life experiences that fall within the student's area of interest. Students also enroll concurrently in a two credit internship seminar.
Examples of field settings are: The Rockford Center, Exceptional Care for Children, Delaware Center for Justice, Office of the Child Advocate, AIDS Delaware, New Castle County Head Start Program, Ronald McDonald House, the Communities in Schools program, Children and Families First, as well as a range of school based programs.
Internship Database (Login required)
Student Forms
Supervisor Forms:
Internship Clearance Information
Useful Links
Staff Contact:
Amber Ridgeway
Field Placement Specialist
116 Alison Hall West
(302) 831-0253
aridge@udel.edu