Human Development and Family Sciences
Making a difference through research and practice
---
The University of Delaware's Department of Human Development and Family Sciences is an academic unit that prepares undergraduate and graduate students for a career in early childhood education, family studies or human services.
We value diversity, inclusion and the promotion of positive human development within the rapidly changing global environment in which we live. By providing a rigorous curriculum and practical field experience, our students develop the skills to become leaders in their fields. Our students have the opportunity to work closely with faculty members to conduct research and provide service throughout the region, country and world.
We are here to help you help others
Our programs prepare students to make a difference by working in areas such as family and community services, non-profits, family law, disability services, counseling and early childhood education.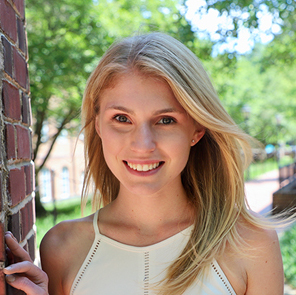 UD's Human Services Department has been by my side every step of my college career. The department has supported my needs as a student and communicated regularly with me about requirements, opportunities and new programming. They have added study aboard trips, new concentrations and partnerships with graduate schools. I would encourage students who are looking for a career in social work, counseling, non-profit work, or something similar to pursue a major in Human Services!
Samantha Leonard