Making a difference through research and practice
---
The University of Delaware's Department of Human Development and Family Sciences is an academic unit that prepares undergraduate and graduate students for a career in early childhood education, family studies or human services.
We value diversity, inclusion and the promotion of positive human development within the rapidly changing global environment in which we live. By providing a rigorous curriculum and practical field experience, our students develop the skills to become leaders in their fields. Our students have the opportunity to work closely with faculty members to conduct research and provide service throughout the region, country and world.
We are here to help you help others
Our programs prepare students to make a difference by working in areas such as family and community services, non-profits, family law, disability services, counseling and early childhood education.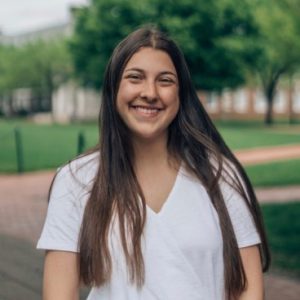 I love having the opportunity to apply my skills outside of my classes in my field placements. Human Relations Administration is such a versatile major, and I've found that I'm interested in many different fields of work. The classes I've taken along with my field placements have definitely prepared me for what I want to pursue after I graduate.
Sophia Castro