Making a difference through research and practice
---
The University of Delaware's Department of Human Development and Family Sciences is an academic unit that prepares undergraduate and graduate students for a career in early childhood education, family studies or human services.
We value diversity, inclusion and the promotion of positive human development within the rapidly changing global environment in which we live. By providing a rigorous curriculum and practical field experience, our students develop the skills to become leaders in their fields. Our students have the opportunity to work closely with faculty members to conduct research and provide service throughout the region, country and world.
We are here to help you help others
Our programs prepare students to make a difference by working in areas such as family and community services, non-profits, family law, disability services, counseling and early childhood education.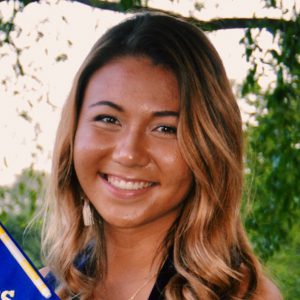 I chose to study abroad to gain experience in teaching at an international school, and Cayman International School encourages different cultures so it was very easy for me to fit in as I was able to bring some of my Japanese culture into my lesson plans. Working with these children and staff inspired me to teach internationally in a few years. A professional development (PD) experience that I found the most meaningful was when we did a beach clean up day. It was a great feeling to work with such positive people who truly care about their community. In my other placements, PD is usually just within school but I thought it was very cool that in Cayman, I was able to take my PD beyond the school and into the community.
Charlotte Priest, recipient of the Outstanding Teacher Award