Study Abroad in South Africa
Students perform service learning while exploring South Africa.
The opportunity and challenge that South Africa faces as an emerging democratic and multiracial society serves as the context of this Winter Session program abroad.
Program Overview
During the Winter Session program, students spend the month of January studying and traveling throughout South Africa with University of Delaware and South African university faculty members. This multifaceted program includes several components, designed to enhance participants' understanding of South Africa's history and culture. In the field-based 40-45 hour service learning experience, which is required for all participants, students work almost exclusively with infants, toddlers and school-age children, in a variety of settings (e.g., primary schools, day care centers, orphanages). These placements provide students with pre-professional experiences and helps them learn more about South Africa's history and cultural protocols. Cultural excursions include visits to township schools, health care facilities, community service agencies as well as historically, culturally and ecologically important sites in the Pretoria/Johannesburg/Soweto areas.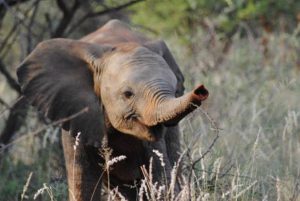 On a weekend excursion to the Madikwe Game Reserve, students will have an opportunity to witness post-apartheid's impact in terms of the increased employment/educational opportunities for game professionals as well as experience the excitement of seeing the "big five" animals and wonderful scenery near the Botswana border. On the last portion of the experience in Cape Town, the group visits a local township, tours the town and surrounding areas, and witnesses the majestic view from the top of Table Mountain. Optional excursions include a visit to the Cape of Good Hope, the most south-westerly point on the African continent, as well as Robben Island (the prison where former President Mandela spent most of his incarceration), and the chance to experience the rich cultural diversity of the South African people in this region.
All students are housed at a very comfortable hotel located close to the U.S. Embassy in Pretoria, South Africa and within walking distance of shops, eating establishments, theater, banks, and the University of Pretoria. While in Cape Town, students will stay in a hotel that is part of the campus of the University of Cape Town's Graduate School of Business and Management. While rooms are quite small, they are clean, safe and conveniently located a short distance from the bustling Victoria and Alfred Waterfront.
Note: Students must attend one of the interest meetings to be considered for this program. If the initial meetings generate a high number of applicants, additional interest meetings will not be held, and the application period will close early.
Courses for Winter 2018
Honors credit may be available. Check with the faculty director and the Honors program for prior approval (before registration).
Students must enroll in 7 credits, including HIST 397 and one of the other courses. Independent study may also be available.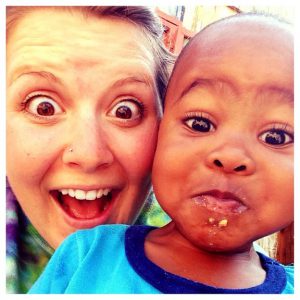 HDFS 334: Experiential Education (3 credits) 
This option is only open to HDFS Human Services majors who will be expected to complete 50 placement hours as well as upload documents to their ePortfolio.
HDFS 335: Culture in Context (1 credit)
Just as eyeglasses improve vision, cross-cultural awareness and sensitivity enriches an individual's life, helping him/her to better understand the actions of groups of peoples, their nationalities and uniqueness, their organizations and systems. Students enrolled in "Culture in Context: South Africa" will be exposed to various aspects of post-apartheid South Africa. This will be accomplished on two levels: Experientially—through invited guest speakers and specialized cultural excursions, and academically– where students will be expected to write short reflective essays on each experience.
Cross-listed with HRIM 367.
HDFS 365: Seminar: Experiential Learning (3 credits) 
Fifty hours of field experience (internship) required combined with a seminar emphasizing career development and personal learning skills. Internship will be arranged and course requirements provided prior to departure from US. Enrollment size will be limited and requires instructor's permission.
HDFS 230: Families and Their Communities (3 credits) 
Discusses the community context of family life, and the interface of family with school, community and work settings. Community development, social capital, collaboration, family and community asset building, and opportunity structure analysis approaches are presented.
For more information on this program contact UD's Study Abroad office.