Human Development and Family Sciences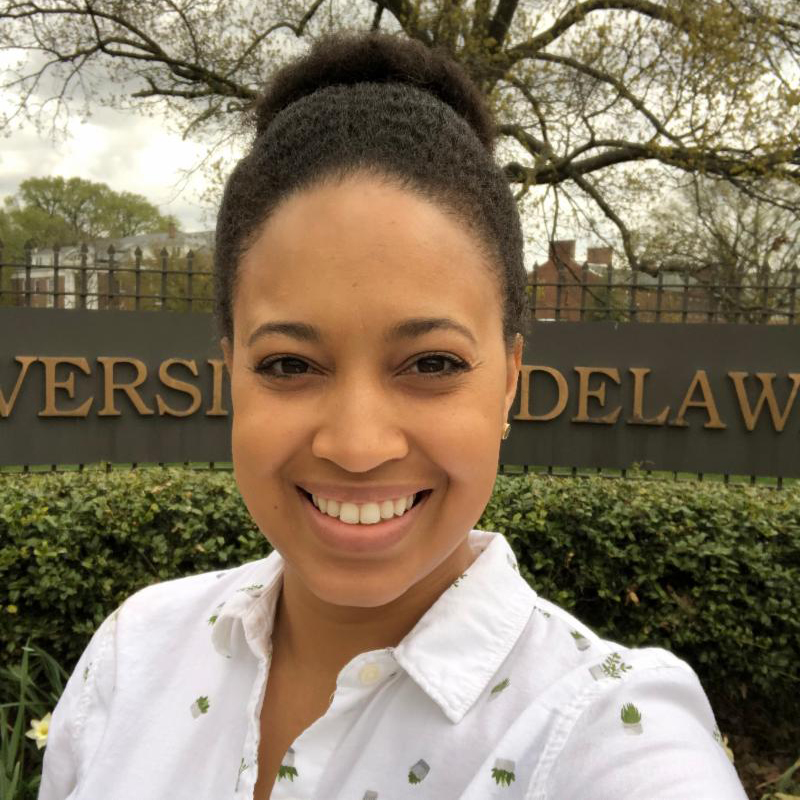 M.S. in Human Development & Family Sciences
I am pursuing a master's degree in Human Development and Family Sciences (HDFS). When I began my search for a master's program, I knew I wanted to be in an environment where students are mentored and encouraged through a rigorous and challenging program, and that is what UD's HDFS program offers. From day one, the HDFS faculty and staff have been genuinely interested and supportive of my career goals and academic pursuits.
My area of research is early childhood, and I am particularly interested in interventions to improve parent-child relationships and the quality of the home environment. Currently, I am writing a paper with a faculty member exploring how nurturing mother-child relationships can reduce chronic stress in children who have been exposed to early trauma. I am also working on a research project with Early Head Start on goal-setting with high-needs families. Last spring, I was fortunate to present at a professional conference on infant and toddler mental health.
Establishing valuable connections with faculty is surprisingly easy. For example, each week in our HDFS grad seminar class a different professor shares their journey to academia, what they do now and how graduate students can partner with them in the future. It's an intimate class setting that allows you to really get to know the faculty and your cohort better.
When professors teach courses they also share their real-life experiences doing research. Hearing them talk openly about their work, sharing their challenges and successes, and the impacts they have made in policy to improve people's lives, makes it easy to see why they do what they do and why they are proud of it. I want to have that same impact one day. I know I'll be prepared for it thanks to these dedicated professors.
In this department, you feel like you are a part of an academic community. The faculty know who you are, you know they are rooting for you, and they are available when you need them. The HDFS faculty – and staff, too – care about what they do, they are proud to work here, and they really care about the next generation of professionals that will continue this work.
Imani Lawson is now enrolled in the Ph.D. in Human Development & Family Sciences program.