Human Development and Family Sciences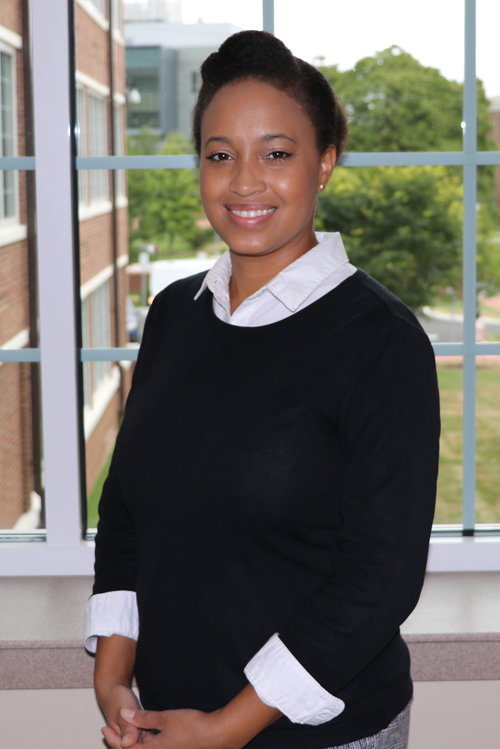 Cohort: 2020
Advisor(s):
Jason Hustedt
Specialization(s):
Early Childhood Development, Families
Research Interest(s)
interventions for young children and their families
Imani Lawson
Imani has always had a passion for the health and wellbeing of families. Early in her career, she focused on the social determinates of health of low-income adults and teens living with chronic disease and addiction. In 2014, she was assigned to work with a group of Head Start parents who were migrant farm workers. She developed a passion for interventions that improve parent-child relationships as well as the quality of the home environment. Through her time spent in the field she became aware of the lack of evidence-based tools and practices that were available to programs. Imani felt the best she could serve young children and their caregivers was to contribute to the research early childhood programs need and advocate on their behalf.
Research Projects
Goal-Setting with Families: Staff Perceptions of an Early Head Start Assessment Tool
Benefits of nurturing mother-child relationships in children exposed to early trauma
Recent Presentations and Invited Lectures
Lawson, I., Joe, C., Drain, D. (2021). The Family Map Inventories: Impact of COVID-19 on Early Head Start Families. Steele Symposium, Newark, DE.

Lawson, I., Joe, C., Drain, D. (2021). Resiliency in the Face of Adversity: Covid-19 and Early Head Start Families. Institute for Social Healing Virtual Conference: Understanding Trauma, Understanding Healing, York, PA.

Lawson, I., Woodson, C. (2019). Infant and Toddler Mental Health. Making a Difference Conference, Dover, DE.
Lawson, I. (2019). Transitioning to Grad School. Graduate Seminar, Newark, DE.
Lawson, I. (2011-2015). Community Health Education. Western Washington University, Bellingham, WA.
Professional Experiences
Graduate Research Assistant, Department of Human Development and Family Sciences, University of Delaware, 2018- present
Group Life Counselor, Visions Youth Treatment Center, Sea Mar Community Health Centers, Bellingham, WA, 2011-2016
Health Educator, Sea Mar Community Health Centers, Bellingham, WA, 2011-2015
AmeriCorps Program Assistant, Sea Mar Community Health Centers, Seattle, WA, 2009-2011
Research Assistant, Swedish Medical Center, Seattle, WA 2008
Professional Training
Motivational Interviewing– effective counseling and consultation methods to communicate with clients about behavior change (2009, 2010, 2012, 2013, 2015)
Darkness to Light (Spanish Training) – recognizing and preventing sexual abuse in children (2015)
Non-Violent Communication – language and communication skill set that enable one to maintain a perspective of empathy (2015)
Teen Pregnancy Prevention Training for Educators – tools to talk with parents and children in grades k-12, sponsored by Planned Parenthood (2015)
SBIRT: Screening, Brief Intervention, and Referral to Treatment – early intervention and treatment for people with substance use disorders and those at risk of developing disorders (2014)
Tai Ji Quan: Moving for Better Balance (Instructor Level Training) – research-based fall reduction program (2013, 2014)
Tomando Control (Instructor Level Training) – chronic disease self-management program for Spanish speakers (2012)
Power and Control – domestic violence and sexual assault identification (2011)
Honors and Awards
Kappa Omicron Nu National Honor Society, University of Delaware, 2019
Women of Promise Award, University of Delaware, 2018
Professional Memberships
National Council on Family Relations (NCRR)
Past Education
B.A., Spanish and Portuguese Studies, Pre-Med, University of Washington, 2008
Community Service
Board Member, Delaware Head Start Association, 2019-present
Proxy Senator, Graduate Student Association of University of Delaware, 2019