Listening To Black Girls In Delaware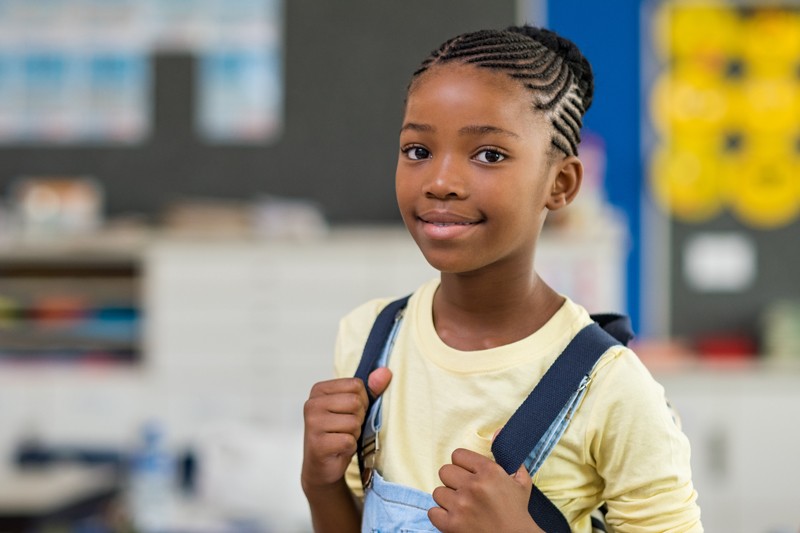 UD researcher surveying Black girls to help reduce disparities
A University of Delaware researcher is surveying the experiences of Black girls in Delaware to better understand their lives and help community advocates develop targeted interventions to reduce disparities and help them succeed.
Tia Barnes, an assistant professor in the Department of Human Development and Family Sciences, is collaborating with the Delaware Chapter of the National Coalition of 100 Black Women Inc., Delaware Division of Public Health, Delaware State University, and Delaware-CTR ACCEL to survey more than 500 Black girls between the ages of 10 and 19 about their physical, social and mental wellbeing, as well as their resilience and support in the community. Funding for the project was provided by DPH, Partnership for Healthy Communities, NC100BW DE and Delaware-CTR ACCEL.
In addition to the survey, online focus groups will be held to gather information about what it's like to be a Black girl between the ages of 10 and 19 living in Delaware. More than 700 black girls have already completed the survey and another 80 are expected to be part of the focus groups for girls in New Castle, Kent and Sussex counties.
For information about participating in the survey or focus group, text (302) 709-1277 or email delawareblackgirls@gmail.com.
"From this research we are going to be able to better support Black girls wherever they are," said Barnes, who is principal investigator for the research study, and also a researcher in the Center for Research in Education and Social Policy.
This multi-method study is the first of its kind to look exclusively at Black girls in Delaware, said Raye Jones Avery, president of the National Coalition of 100 Black Women Delaware chapter. In 2018, the chapter released a report, "The State of Our Union: Black Women and Girls in Delaware," that highlighted the disparities experienced by Black women in education, employment, health and government leadership roles.
"Having a better understanding of the issues that challenge Black girls from an early age will lead to the policy responses and re-imagined services designed to empower and support our girls across their lifespan," Jones Avery said. "Many Black girls haven't had the chance to lead strategic conversations about themselves, so it's a ground-breaking racial justice opportunity."
Read the full article in UDaily