Human Development and Family Sciences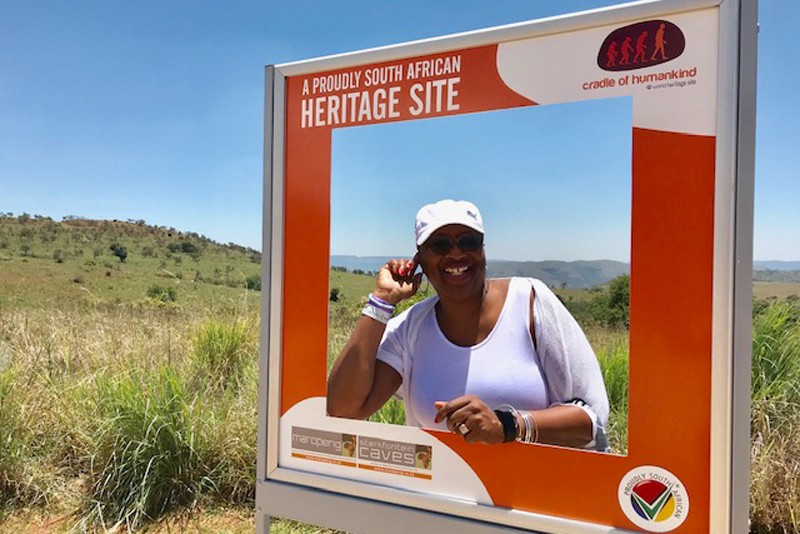 International Women's Day is Sunday, March 8
On International Women's Day, Sunday, March 8, individuals and organizations across the globe honor the achievements of women and renew their commitment to gender equality.
For the occasion, we celebrate some of the many UD women making an impact in our communities and around the world.
Norma Gaines Hanks
Norma Gaines-Hanks, associate professor in the Department of Human Development and Family Sciences (HDFS), led her first study abroad program in 1999 and has since supported the success of 450-plus UD students through experiences in both South Africa and Barbados. Gaines-Hanks was recently named Study Abroad Faculty Director of the Year.
As a part of her programs, HDFS students enroll in a Culture in Context course and three credits of experiential learning. Participants complete 50 hours of service through placements with local community organizations, child care centers and orphanages.
"Part of what contributed to my success at UD — both as an undergrad and an employee at UD — is mentorship. As an undergrad there were faculty and professional staff allies who helped me navigate the 'system' that was not always welcoming or supportive to students like me; that was important for this first generation college student," said Gaines Hanks. "As a professional, there have been many people who have provided the support, encouragement and knowledge I needed to survive and thrive. I think about those people on whose shoulders I have stood and, in some cases continue to stand, and in their honor, I accept my responsibility to be a mentor to those who are open to it."
Read the full article in UDaily