Human Development and Family Sciences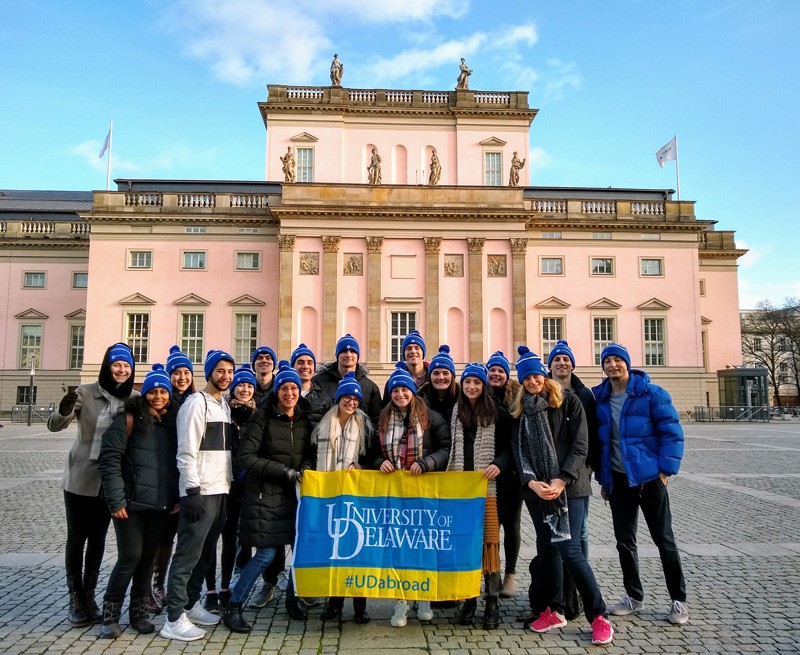 UD students learn about social impact startups in Berlin and Munich
As the University of Delaware celebrates another successful year of its pioneering study abroad program, 16 students from the Department of Human Development and Family Sciences(HDFS) and Horn Entrepreneurship spent the 2020 Winter Session in Berlin and Munich, Germany.
Throughout the the three-week journey, students met with entrepreneurs, nonprofits, small businesses and philanthropic organizations to better understand social entrepreneurship, which is a field that centers on the creation, delivery and capture of value of new ideas that aim to make a better world.
The class was led by Stephanie Raible, assistant professor in HDFS and Horn, and was supported on-site by Lynn Worden, associate professor in HDFS, which is part of UD's College of Education and Human Development. This was Raible's first year leading UD's study abroad in social entrepreneurship.
Read the full article in
UDaily