Human Development and Family Sciences
Community Photo Challenge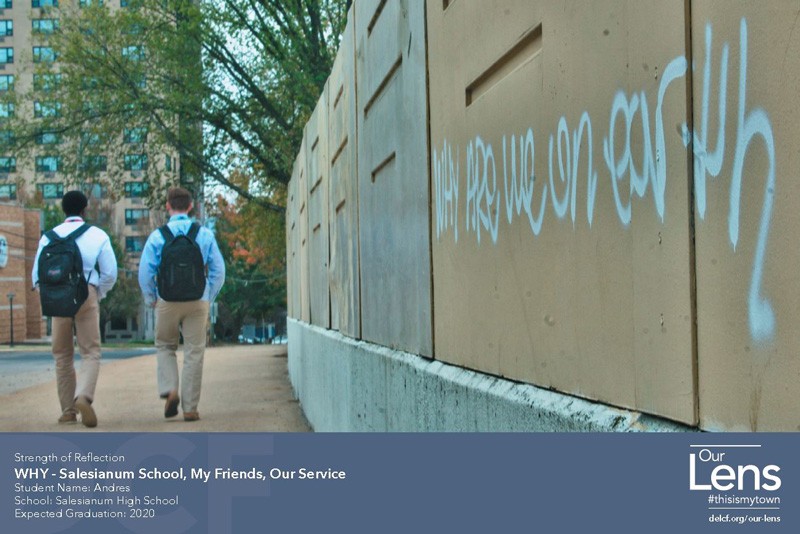 With cameras and social media, local high school students use photography to share stories about their communities
If a picture speaks a thousand words, what picture would you choose to represent your community?
That was the question posed to high school students this fall semester who participated in the Our Lens Challenge, a statewide photojournalism competition that asked participants to use smartphone cameras and social media hashtags to share their unique perspectives on Delaware's communities.
Students in grades 9-12 were invited to take a compelling photo and include a caption describing a challenge (or opportunity) that the photo connects to. Ultimately, the goal of the competition was to teach young people how to use photography as a catalyst for social change.
Sponsored by the University of Delaware's Partnership for Arts and Culture, Department of Human Development and Family Sciences (HDFS) and Horn Entrepreneurship — and in collaboration with the Delaware Community Foundation, Dual School and FourYouth Productions — the photo competition was inspired by the adventures of James and Deborah Fallows, authors of Our Towns: A 100,000-Mile Journey into the Heart of America.
Read the full article on UDaily