Combine research and practice to make real change
HDFS provides ample opportunities for students and faculty to conduct research in the real world, working with children, families and individuals in Delaware and the surrounding states.
HDFS researchers address the most pressing issues that exist in society, and have the ability to make substantial change in the lives of many through their work.
Undergraduate and graduate students gain research experience through a variety of opportunities, including:
joining faculty research laboratories,
conducting field interviews and surveys,
developing and assessing programs for community-based organizations,
writing literature reviews,
supporting faculty publications,
and designing and delivering professional development for schools.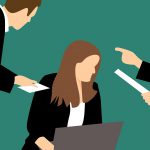 Assistant professors Valerie Earnshaw and Tia Barnes have published a paper in Developmental Review reviewing interventions that target bullying based on stigmatized characteristics such as gender, sexual orientation, race, disabilities, etc. Recently, there has been an increase in stigma-based bullying interventions, but Earnshaw and Barnes found that there is still much progress to be made.  To learn more about this research, and how it can be used to help stop bullying before it starts, visit UDaily.
Jason Hustedt, Jennifer Vu, Kaitlin Bargreen, Rena Hallam, and Myae Han 
contributed an article to the Child Care and Early Education
Research Connections
website titled
Early Head Start Families' Experiences with Stress: Understanding Variations within a High-risk, Low-income Sample
. This website promotes high quality research in child care and early education and the use of that research in policy making.
Their study found that there are different levels of perceived stress among the Early Head Start families—with some families perceiving that they experienced very high levels of stress while others perceived much lower levels of stress despite experiencing similar levels of poverty and heightened risk. The study provides an initial step toward distinguishing differences in low-income families' experience with stress, thereby forming interventions focused on promoting responsive care-giving as a possible mechanism to buffer the effects of family and social stress on young children.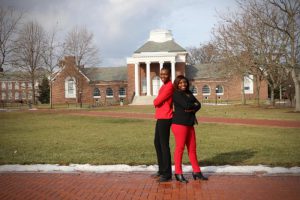 To support the use of culturally responsive social emotional learning instruction, assistant professors Tia Barnes and Bridgette Johnson, (pictured right to left) have received funding from the CSD/DCTE Collaborative Grant Program to support their study of teacher candidates' emotional intelligence, cultural intelligence, and their self-efficacy in using culturally responsive practices in teaching social emotional learning skills.They will collect online surveys from current juniors and seniors in the early childhood education program on their cultural intelligence, emotional intelligence, and self-report of their competence in using culturally responsive practices.