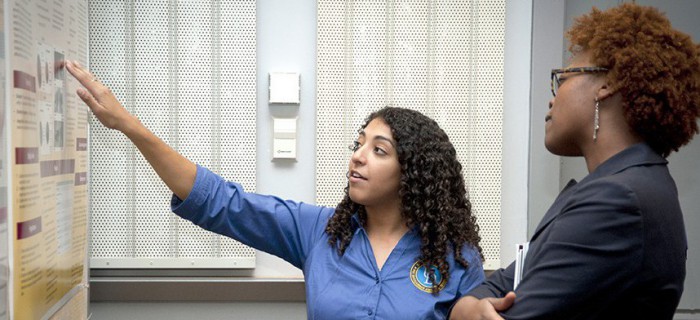 Ph.D. Program of Study
This Ph.D. program prepares students for careers as professors, researchers and scholars in the field of human development and family sciences. Students may complete a Ph.D. through a program of coursework, research, field experiences and theories. Coursework is designed to provide a strong background in the theoretical and empirical knowledge of family studies, human development and research methods. Training in applied research and service learning experiences are integrated in the curriculum.
This program requires a minimum of 72 credits beyond the baccalaureate degree or a minimum of 42 credits for students entering with a master's degree.  Core requirements are listed below.  Students should consult with their advisor about courses to fulfill their area of emphasis.
Program Requirements
| | |
| --- | --- |
| HDFS 601  Theories of Human Development | 3 |
| HDFS 803  Human Development in Life Span Perspective | 3 |
| HDFS 815 (HDFS 615)  Research Issues and Designs | 3 |
| EDUC 856  Introduction to Statistical Inference | 3 |
| EDUC 812  Regression and Structural Equation Modeling | 3 |
| 600/800 level  Qualitative or Quantitative Methods | 3 |
| HDFS 621  Family Studies I: Empirical and Theoretical Perspectives | 3 |
| HDFS 855  Family Studies II: Analysis and Critical Issues | 3 |
| 600/800 level  Courses in Area of Emphasis* | 9 |
| HDFS 969  Dissertation | 9 |
| TOTAL | 42 credits |
* The Area of Emphasis is selected in consultation with the student's advisor and committee.
Admissions Requirements
Application Deadline: December 15
Transcripts of all previous academic work: Undergraduate cumulative GPA of at least 3.0 with a major GPA of at least 3.25; Graduate cumulative GPA of at least 3.5
Three letters of reference;
A personal statement essay that demonstrates alignment between the candidate's statement of objectives and interests and the department's capacity and available mentors;
International applicants whose first language is not English must submit official Test of English as a Foreign Language (TOEFL) scores. The minimum internet-based score is 100.
GRE Scores are required for Ph.D. applicants. Admitted students are typically expected to have scores of 150 on the verbal and quantitative reasoning sections of the GRE.  For the analytical writing section, they should typically have scores of 4.0.
All candidates must participate in an interview.
Additional information:
Contact:
Dr. Bridgette G. Johnson, Graduate Coordinator
hdfsgraddirector@udel.edu