Go Global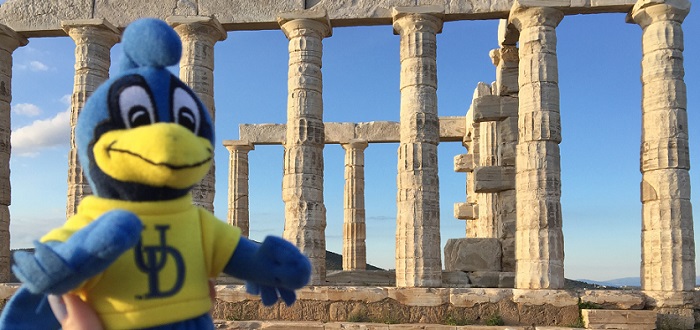 The Department of Human Development and Family Sciences has several initiatives in the works to increase our global presence in education and human services. Study abroad opportunities are available for students in Bahamas, Barbados, Cayman Islands, Greece, Italy and South Africa.
Bahamas
In Spring 2018, Dr. Allison Karpyn will be teaching HDFS 347 Program Development and Evaluation, with a study abroad component over the spring break vacation. Students will travel to the Bahamas where they will conduct a program evaluation with the One Eleuthera Foundation, a non-profit dedicated to expanding economic, educational and nutrition opportunities for underserved residents on the island of Eleuthera. For more information, visit the Institute for Global Studies. To learn about Dr. Karpyn's Fulbright research with One Eleurthera, visit UDaily.
Barbados
HDFS offers a service learning trip to Barbados every other winter. Human Services students are able to complete their 50-hour internship placement with a Barbadian agency while immersing themselves in the island culture. Visit the study abroad website or the Institute for Global Studies for more information.
Cayman Islands
Early Childhood Education majors now have the opportunity for an international student teaching experience in at the Cayman International Schools (CIS). CIS is an high quality educational institution with world-class facilities and a diverse teacher and student population. For program details, visit the study abroad website.
Greece
Athens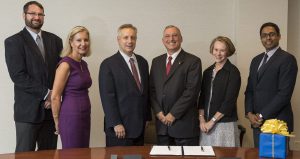 President Dennis Assanis of the University of Delaware (UD) recently signed a memorandum of understanding (MOU) with Dr. Stefanos Gialamas of the American Community School in Athens, Greece. Over the course of 2016, Dr. Bahira Trask and the faculty of the Early Childhood Education program have traveled to Greece to meet with the administration and staff of the American Community School (ACS) to explore possibilities of a partnership. ACS is an internationally accredited model of excellence in education that embraces American educational values and practices in its mission to help students thrive as global citizens. HDFS' work is also dedicated to increasing global opportunities for faculty and students in order to expand the impact of our applied research and better inform us as global citizens. The MOU states that the UD and ACS will work to allow UD teacher candidates to complete practicum experiences at ACS,  doctoral students will be able to complete research at ACS, faculty exchanges for research and teaching opportunities will take place, and ACS students will be considered in high regard for UD admissions.
In Spring 2017, two early childhood education majors, Fiona Tumulty and Lauren Montagna completed a full semester of student teaching at ACS! Visit the ECE in Greece site to learn about their experiences. In Spring 2018, there will be more student teachers who will do the same.
For more information, visit the UDaily article on the agreement with ACS.
Patras
The University of Patras in Greece is a leader in early childhood education and HDFS is exploring partnerships to allow for student and faculty exchanges.
Italy
Volterra
The College of Education and Human Development is offering a semester abroad program in Volterra, a small town in the Tuscan region of Italy. The program will be focused on education, disability and family services from a global perspective. It will align well with the HDFS minor or the Disability Studies (DIST) minor. Stay tuned for announcements on the next program offering.
To learn more about previous student experiences in Volterra, visit UDaily or the Institute for Global Studies' student blog
South Africa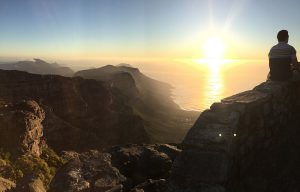 HDFS offers a service learning trip to South Africa every other winter. Human Services majors explore the history and culture of South Africa, and complete the 50-hour internship with a local agency. Visit the study abroad website or the Institute for Global Studies for more information.