Making a difference through research and practice
---
The University of Delaware's Department of Human Development and Family Sciences is an academic unit that prepares undergraduate and graduate students for a career in early childhood education, family studies or human services.
We value diversity, inclusion and the promotion of positive human development within the rapidly changing global environment in which we live. By providing a rigorous curriculum and practical field experience, our students develop the skills to become leaders in their fields. Our students have the opportunity to work closely with faculty members to conduct research and provide service throughout the region, country and world.
We are here to help you help others
Our programs prepare students to make a difference by working in areas such as family and community services, non-profits, family law, disability services, counseling and early childhood education.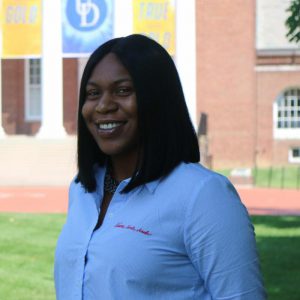 I am proud to be a graduate student in the Human Development and Family Sciences Department (HDFS). The relationships that I built and maintained with faculty and staff members have added great value to my educational journey, personal development, and professional growth.The leadership roles that I have acquired at the University of Delaware as a teaching assistant and academic advisor in the HDFS Department has provided me with invaluable tools, skillsets, and experiences—all of which are instrumental to my career goals and advancement.
Nadisha Downs