Human Development and Family Sciences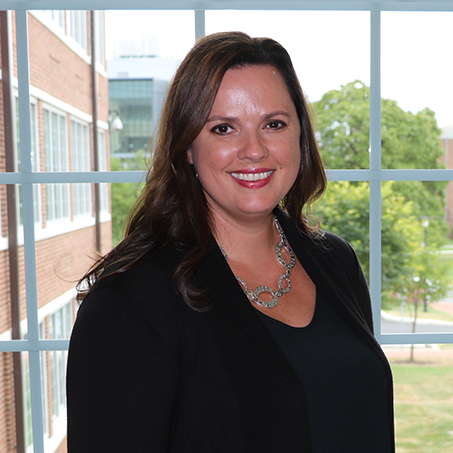 Ph.D. in Human Development & Family Sciences
I came to the University of Delaware to pursue a Ph.D. in early childhood education after nearly twenty years of working in the field.  I was a teacher in early childhood special education, I worked for the Arizona Department of Education as a quality mentor, and I have provided professional development supporting curriculum and assessment initiatives to a variety of early childhood programs across the country. All of these experiences left me feeling there is still more that we, as a field, must know in order to best serve our students as well as our teachers.
I am a Blue Hen at heart. I received my undergraduate degree from UD, but mostly I chose the doctoral programs in the College of Education and Human Development because of the excellent faculty, specifically the early childhood faculty.
My current research focuses on kindergarten teachers' use of transition practices to support a smooth entrance into the school year for children and their families.  This research is especially important to me as it is specific to the State of Delaware and can inform policy to support teachers in their efforts to use such practices.
During the first year of the doctoral program, I was able to refine my teaching methods thanks to a teaching assistantship. Entering the second year, I was awarded a research assistantship. I have had the opportunity to collaborate, present and coauthor research with faculty and other students.  I was also awarded a scholarship to present my research with colleagues at an international conference this past summer.
I appreciate the opportunity to participate alongside faculty who, with expert guidance and support, have allowed me to develop and grow as an educator.
Susan received the 2021 UD Excellence in Teaching Graduate Student Award.