Human Development and Family Sciences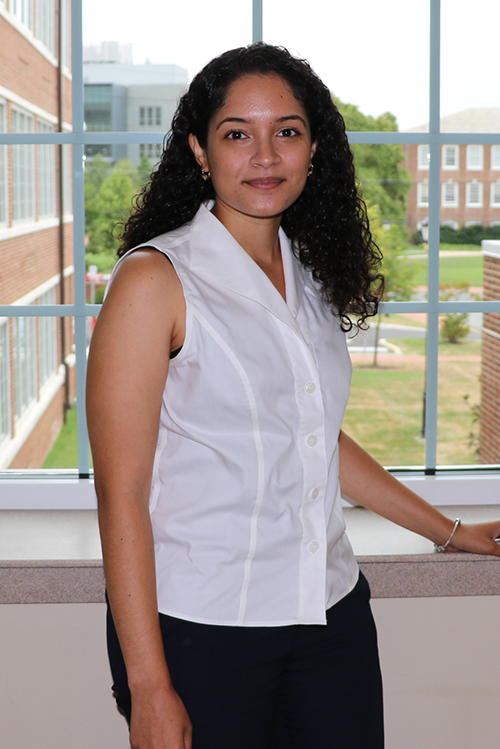 Cohort: 2024
Advisor(s):
Roderick Carey
Specialization(s):
Middle Childhood and Adolescence
Research Interest(s)
Prevention programming for at-risk youth, Social-emotional skill development
Camila Polanco
Camila served as a Clinical Research Assistant at the Children's Hospital of Philadelphia under the Violence Prevention Initiative. In this capacity, she contributed to school-based research, specifically by implementing bullying prevention programming to elementary school students in Philadelphia. Her research interests broadly focus on social-emotional and positive youth development in youth at-risk of social-economic inequalities.
Recent Publications:
Polanco, C., Waasdorp, E.T, Paskewich, B., Leff, S. (2019). Relational victimization as a predictor of academic engagement. Manuscript under review.
Recent Presentations:
Polanco, C., Fu, R., Waasdorp, E.T, Paskewich, B., Leff, S. (2019, May). Emotion regulation as a buffer between relational victimization and internalizing symptoms. Poster presented at the Children's Hospital of Philadelphia Leadership Education in Neurodevelopmental Disabilities Conference (LEND). Philadelphia, PA, United States
Polanco, C., Waasdorp, E.T, Paskewich, B., Leff, S. (2019, March). Relational victimization as a predictor of academic engagement. Paper presented at the biennial meeting for the Society for Research in Child Development, Baltimore, MD, United States
Polanco, C., Waasdorp, E.T, Paskewich, B., Leff, S. (2018, May). Relational victimization as a predictor of academic engagement. Poster presented at the Children's Hospital of Philadelphia Leadership Education in Neurodevelopmental Disabilities Conference (LEND). Philadelphia, PA, United States
Polanco, C. & Cardaciotto, L. (2016, June). Knowledge and perception of the present moment and emotions. Poster presented at Philadelphia Behavior Therapy Association Lifetime Achievement Award Event. Philadelphia, PA, United States Easley, A.,
Polanco, C., Waasdorp, E.T, Paskewich, B., Leff, S. (2019, March). Effects of teacher conflict and closeness with student on overt and relational bullying victimization. Poster presented at the biennial meeting for the Society for Research in Child Development, Baltimore, MD, United States
Honors/Awards:
Past Education:
Bachelor of Arts in Psychology, La Salle University, Philadelphia, PA