Human Development and Family Sciences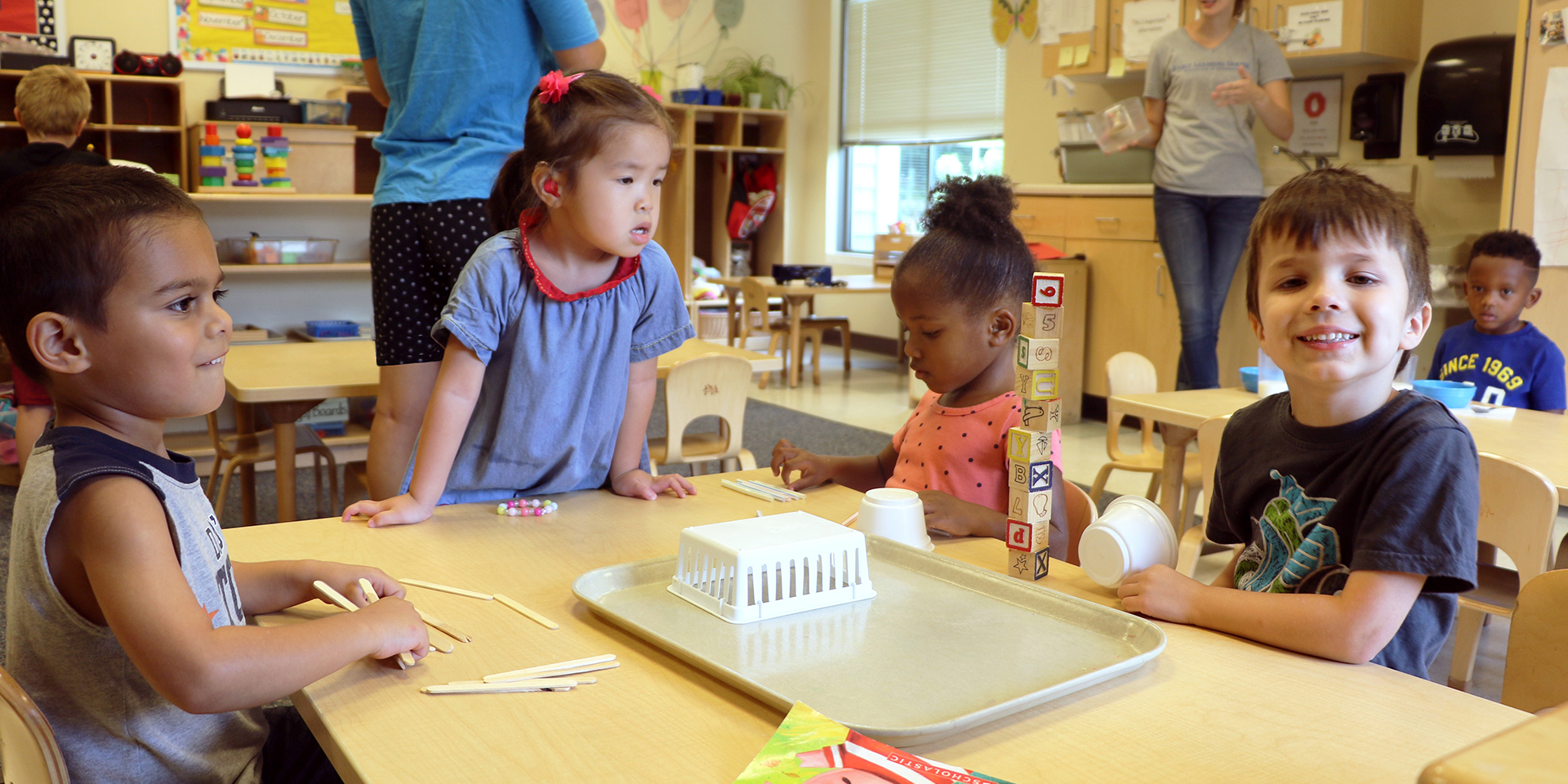 Early Childhood Education Field Experiences
Early Childhood Education students participate in multiple field experiences throughout their four years in the program. These experiences supplement information discussed in classrooms, including instruction, curriculum planning and inclusive strategies.
Freshman year: Observe children on the

 

UD Children's Campus.
Sophomore year: A semester-long field experience in the Laboratory School.
Sophomore and Junior year: Three semester-long placements with children ranging in age from infancy through early primary grades in

 

early care and education centers and in public schools, for a

 

total of 200 hours

 

in the field prior to student teaching.

 

Senior Year: Teacher Candidates will

 

student teach for 12 weeks in the fall and 12 weeks in the spring, during which ECE majors are evaluated on the skills and dispositions necessary to become an early childhood educator or special educator.
*Many of the placements will be in inclusive classrooms (i.e. those with typically developing children and some with identified special learning needs).
Please see the Office of Clinical Studies website for information about background and PPD clearances required for these placements.
Required Coursework with Field Experiences
HDFS220
Observations of infants and toddlers at the Early Learning Center. Recommended Freshman Year
HDFS221
Observations of children at the Laboratory School and the College School. Recommended Freshman Year
EDUC210
Tutoring experience one on one with children in public schools. Recommended Freshman or Sophomore Year
EDUC230
Observation of a cross section of special education classes. Recommended Freshman or Sophomore Year
HDFS224
Practicum experience with children in an early education setting. Experience with curriculum planning and guidance at the Laboratory School (60 hours). Recommended Sophomore Year
HDFS470
Family home visit with an early intervention specialist. Recommended Sophomore or Junior year
HDFS431
Field-based experiences at the Early Learning Center with infants and toddlers (36 hours). Recommended Sophomore or Junior Year
HDFS432
Inclusive field-based experiences on the UD Children's Campus or a public school with children ages three to six (60 hours). Recommended Junior Year
HDFS433
Field-based experiences in a public school with children, kindergarten through second grade (60 hours). Recommended Junior Year
EDUC400
Upon meeting the entry into student teaching requirements and mastering all required coursework, teacher candidates in ECE will complete two 12-week, full-time student teaching placements. Completed during fall and spring semesters during senior year.

Students will complete placements:

in at least one special education or inclusive setting.
in a public school setting.
at the UD Children's Campus or an international school.
with two different age groups.
Upon completion of all requirements for the ECE major, graduates of the program will be endorsed for  certification in Early Childhood Education and Early Childhood Special Education.