Race and Culture Series: Reducing health disparities: What health systems are doing and why we need you too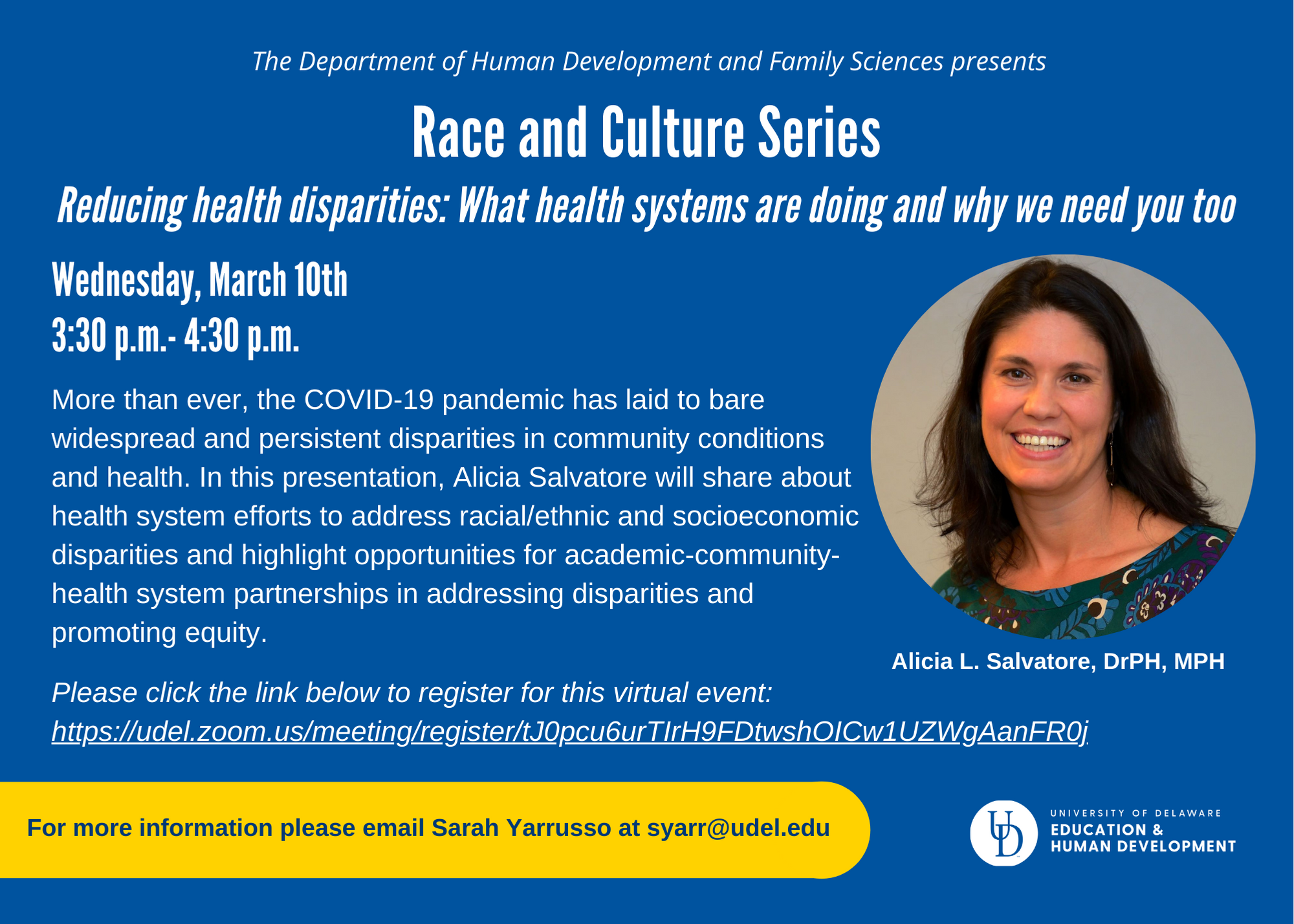 Wednesday, March 10th
3:30 p.m.  – 4:30 p.m.
For this presentation Alicia L. Salvatore seeks to discuss the reducing health disparities: What health systems are doing and why we need you too.
More than ever, the COVID-19 pandemic has laid to bare widespread and persistent disparities in community conditions and health. In this presentation, Alicia Salvatore will share about health system efforts to address racial/ethnic and socioeconomic disparities and highlight opportunities for academic-community-health system partnerships in addressing disparities and promoting equity.