Human Development and Family Sciences
Human Resources Scholarship Recipients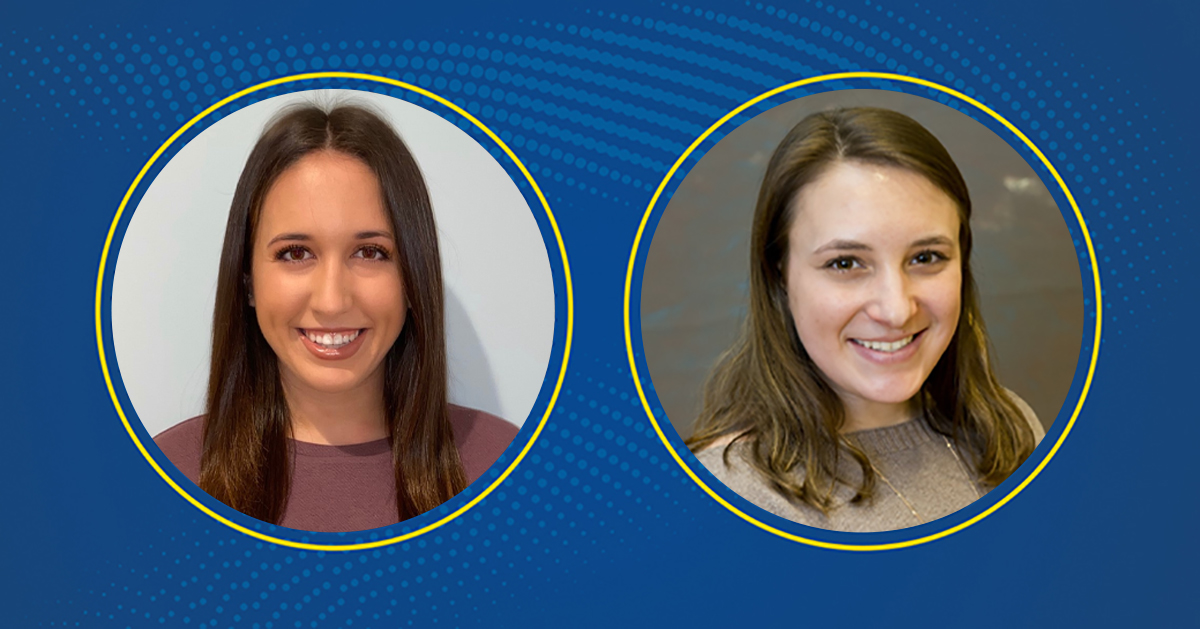 For the third year in a row, students in the College of Education and Human Development have been awarded scholarships by the Delaware chapter of the Society for Human Resource Management.
Abigail Cooper and Gia Cammisa, both Human Resources Administration majors, were selected by Delaware SHRM to receive academic scholarships of $2,500 for "outstanding undergraduate and graduate students who exhibit a promising future in the HR Profession."
Gia Cammisa completed a 50-hour human resources internship at a civil engineering firm in New Jersey and will complete her 400-hour internship at Shorehaven Inc. in Elkton, Maryland.
"Being a member of SHRM has provided me with endless opportunities to network and expand the knowledge that I have gained as a Human Relations Administration major to prepare me for my future career in Human Resources," Cammisa said.
Abigail Cooper completed her 50-hour placement with the University of Delaware Office of Human Resources and will complete her 400-hour internship at the Boys and Girls Club of Delaware in Claymont.
"My favorite thing about being an HRA major is the faculty I've met over the years," Cooper said. "I have made some lasting relationships with some of my past professors and I have learned so much from them about Human Resources and just life in general. I feel so lucky to have had the opportunity to go to UD and participate in this major where I get to work with so many kind, successful and motivated people."
In addition to typical application requirements like a resume, transcript and letters of recommendation, Cooper also submitted a two-page essay describing how human resources professionals can continue to add value to organizations in the midst of a global pandemic and the Black Lives Matter movement.
"My advice to incoming HRA students would be to form relationships with your professors and classmates, and also to take the internship opportunities that come along with this major seriously," said Cooper. "Professors and classmates can offer insight that you may not be able to come up with yourself, and many of my professors have written me letters of recommendation and given me great career advice that I know I will take with me into the real world. This is a great major that really gives students a lot of valuable experiences."
Previous winners include Toni Leonardo, Lauren Bambach and Saray Lopez, a first-generation college student who spoke at the 2019 Twilight Induction Ceremony.