Race and Culture Series: Unlocking the Gateway to Understanding Community Violence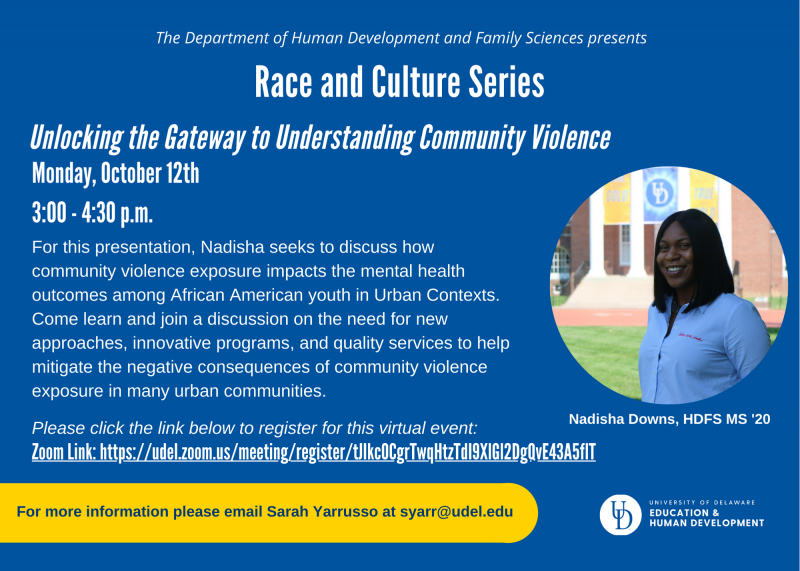 Monday, October 12, 2020 3:00 – 4:30 p.m.
For this presentation, Nadisha seeks to discuss how community violence exposure impacts the mental health outcomes among African American youth in Urban Contexts. Come learn and join a discussion on the need for new approaches, innovative programs, and quality services to help mitigate the negative consequences of community violence exposure in many urban communities. Please click here to register for this virtual event.