Human Development and Family Sciences
Congrats Spring 2017 Interns!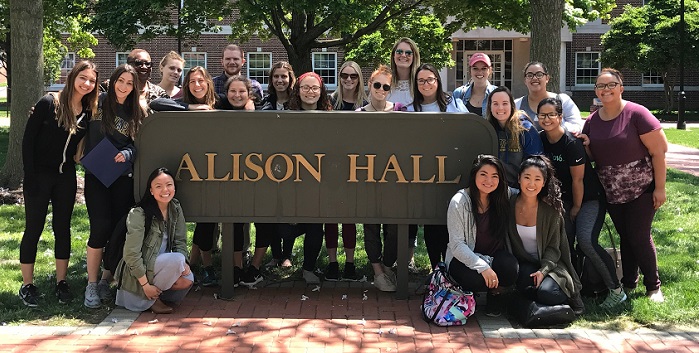 Congratulations to the human services seniors in the clinical concentration who have successfully completed their final 400-hour internships! Collectively, these students provided over 8000 hours of support in local agencies where they gained professional skills and experience under the supervision of full-time professionals, with support from Dr. Gaines-Hanks, Amber Ridgeway, and Danielle Dolan. We are proud of their accomplishments and look forward to hearing about their next steps as human service providers.
Olivia Blythe – Child, Inc.
Amanda Calo – Children and Families First, Foster Care & Adoption
Jill Carney – Family SHADE
Lawren Durham – Family Court, Court Improvement Program
Zoe Getz – Christiana Care, Trauma Unit
Amelia Hamilton – Special Olympics of PA
Jillian Hara – First and Central Presbyterian
Rebecca Jewell – University of Delaware's Career & Life Studies Certificate (CLSC) Program
Jennie Jung – Delaware Center for Justice
Julianna Kamhi – First State School
Katrina Kashner – Ronald McDonald House
Allison Katz – Rockford Center
Kathleen Mauro – Delaware Center for Justice
Yuval Mei-Tal – Nurses N' Kids
Samuel Mitchell – Asbury United Methodist Church
Taylor Ryan – Mental Health Association
Monica Salazar – Ronald McDonald House
Michelle Schwartz – UD Lab School
Stella Warner – First State School
Kaila Warner-Haakmat – Delaware Center for Justice
Grace Yang – Children and Families First, Supporting Kidds