Rena Hallam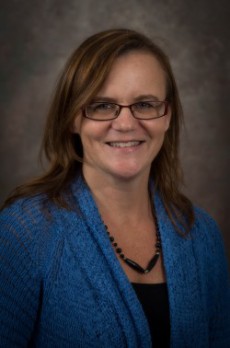 Associate Professor
Joint Appointments:
Associate Director, Delaware Institute for Excellence in Early Childhood
Education:
Ph.D., Family Studies, University of Delaware
M.A., Psychology, University of Southern Mississippi
B.A., Transylvania University
Curriculum Vitae
Course Taught or Developed:
HDFS 270: Families & Developmental Disabilities
HDFS 445: Family, Community & School Partnerships
HDFS 470: Families & Children at Risk
Biography:
Dr. Rena Hallam is an Associate Professor in the Department of Human Development and Family Studies and also serves as Associate Director for the Delaware Institute for Excellence in Early Childhood (DIEEC). Her research focuses on strategies for improving the quality of both center-based and family child care environments with an emphasis on the design and implementation of state systems and policies. She has served in a lead investigator role across multiple federally funded research projects on topics of early childhood transition, child assessment, and the intersection of child care quality and subsidized child care.  Currently, she is Principal Investigator on a federally funded study of professional development approaches to support and enhance the quality of care in family child care settings and Co-Principal Investigator of the "Starting At Home" project designed to study the impact of a parent-child intervention implemented by Early Head Start home visitors. Dr. Hallam has significant research and practice background in working with low-income, culturally diverse children, families, and staff in both Head Start and child care settings. She has served as Program Coordinator for an Early Head Start program, Director of a university laboratory preschool, and Director of Delaware's Quality Rating and Improvement System.
This entry was posted in Uncategorized.