Lynn Worden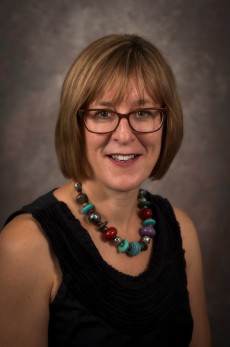 Assistant Professor, Undergraduate Coordinator, Early Childhood Education Student Teacher Coordinator

Education:
Ph.D., Family Studies, University of Delaware
M.S., Lifespan Development, University of Delaware
B.A., Psychology and German, Cornell University
Curriculum Vitae
Course Taught or Developed:
HDFS 411: Inclusive Curriculum and Assessment, Infants and Toddlers
HDFS 424: Professional Development Seminar I
HDFS 425: Professional Development Seminar II
HDFS 427: Parenting Through the Lifespan
HDFS 431: Field Experience: Infants and Toddlers
HDFS 432: Field Experience: Preschool - K
HDFS 433: Field Experience: K - Grade 2
HDFS 480 Student Teaching Seminar
EDUC 400: Student Teaching
Biography:
After receiving her M.S. in the HDFS department, Dr. Worden worked with children in hospitals as a child life specialist, at Head Start as a Family Service Worker, in Scotland as a volunteer with children with disabilities, and as a toddler teacher and parent educator in a program for adolescent parents. Since completing her doctorate in the HDFS department in 2003, Dr. Worden has spent much of her time teaching, advising and supervising teacher candidates in the Early Childhood Education major. Her research has looked at how young children understand and cope with death and loss. She is also studying how coteaching supports teacher candidates with Dr. Gallo-Fox. Currently, Dr. Worden serves as the Undergraduate Coordinator for the HDFS department. In this role, she advises and support students in both the Early Childhood Education and Human Services majors. She also meets with prospective students, both those in high school and those thinking of transferring into one of the HDFS department's majors. In 2011, she received the University Faculty Senate Excellence in Undergraduate Academic Advising and Mentoring Award.
Dr. Worden is a proud grandmother, an avid skier and walker, and loves to travel.
This entry was posted in Uncategorized.