Human Development and Family Sciences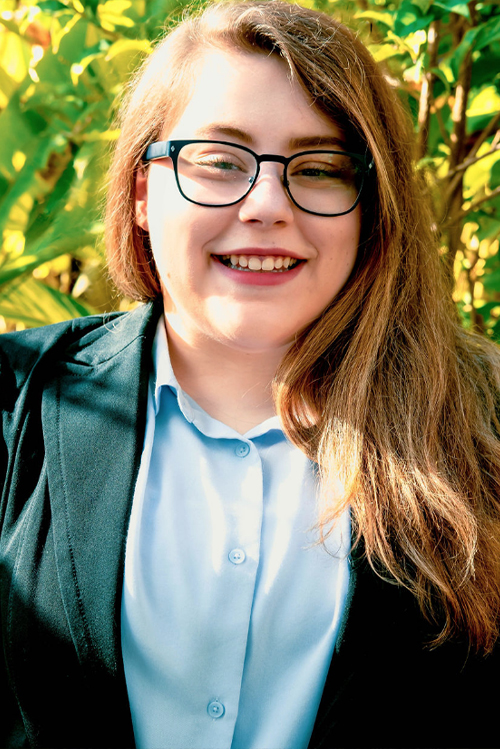 Cohort: 2020
Advisor(s):
Jason Hustedt
Specialization(s):
Early Childhood Development, Early Childhood Education
Research Interest(s)
access to publicly funded early childhood education, child and family policy, child welfare policy
Rachel Fidel
Rachel is a first-year student in the combined Master's/Ph.D. program. She recently graduated from the University of Central Florida with Bachelor's of Science in Psychology and a minor in Early Childhood Development & Education. At UCF, she was a senior undergraduate research assistant in the Understanding Young Children and Families Research Clinic. Her previous research involved studying the efficacy of a parenting intervention in childcare centers and with families involved with child welfare. She is currently a research assistant with the Delaware Institute for Excellence in Early Childhood. Her research interests are related to child and family policy, specifically child welfare policy and access to publicly funded early childhood education.
Recent Presentations
Russo, J., Fidel, R., Molina, J., & Renk, K. (2020, February). Adverse childhood experiences, sensation seeking, and substance abuse among college students. Florida Undergraduate Research Conference in Fort Myers, FL.
Fidel, R., Russo, J., Mora, E., & Renk. K. (2020, April). The interaction of parenting stress and parenting behaviors in predicting young children's behavior problems. Southeastern Psychological Association (SEPA) in New Orleans, Louisiana. (Conference canceled due to COVID-19).
Professional Experiences
Graduate Research Assistant, Delaware Institute for Excellence in Early Childhood, Department of Human Development and Family Sciences, University of Delaware, 2020-Present.
Program Assistant, Central Florida Urban League, Orlando, FL, 2019
Senior Undergraduate Research Assistant, Understanding Young Children and Families Research Clinic, Department of Psychology, University of Central Florida, 2018-2020.
Teaching Assistant, Department of Psychology, University of Central Florida, 2018
Classroom Volunteer, Creative School for Children, University of Central Florida, 2016-2018
Honors and Awards
Dean's Scholar Award, University of Delaware, 2020
Summa Cum Laude, University of Central Florida, 2020
University Honors, University of Central Florida, 2020
National Merit Scholarship, University of Central Florida, 2016-2020
Professional Memberships
National Council on Family Relations
Kappa Delta Psi Honor Society in Education
Psi Chi International Honor Society in Psychology
Southeastern Psychological Association
Past Education
B.S. Psychology, University of Central Florida, 2020