Graduate Programs Open House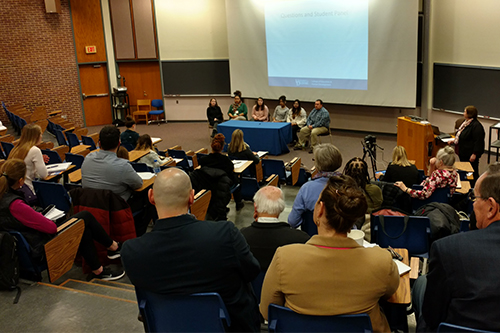 There are numerous ways you can find out more about graduate programs within the School of Education, Human Development & Family Sciences and several multi-disciplinary programs. Join us at one or all!
Friday, November 8th, 3:30 to 5:30 p.m.
Room 007 Willard Hall, 16 W. Main Street, Newark, Delaware
3:30 to 4:30 p.m. General information and student panel
4:30 to 5:30 p.m. Breakout sessions by academic program
Graduates of our master's and doctoral programs emerge with the knowledge and skills to advance their careers in education and human services.
Read more about our Fall 2019 Graduate Recruitment Events