Graduate Program Open House on Nov. 10
The College of Education and Human Development (CEHD) is hosting an open house for its graduate programs on Friday, November 10. The event will be held from 2:30-4:30 p.m. in 116 Willard Hall at 16 W. Main Street, Newark, DE. This event will cover the M.S. and Ph.D. in Human Development and Family Studies, as well as the interdisciplinary M.A. in Leadership in Disability Services, and School of Education graduate programs. There will be a general information session with attendees, as well as breakout sessions for specific programs where attendees will hear from faculty members and current students.
To register, visit www.cehd.udel.edu/openhouse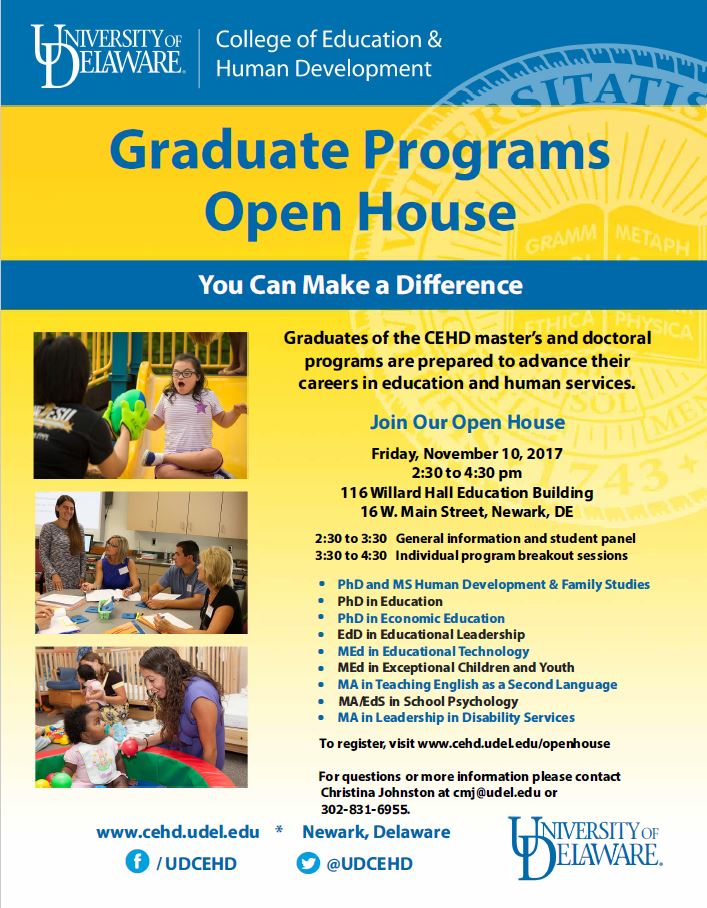 This entry was posted in News.