Lara Andrews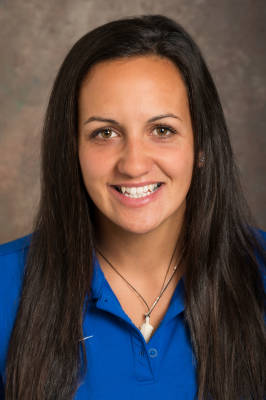 Expected Graduation: 2018
Specialization(s):
Adolescent Development
Research Interest(s)
Adolescent Development, Family Studies, Organized Sports, Parenting
Advisor(s):
Jennifer Carrano, Advisor
Lara Andrews
Lara Andrews is a Ph.D. student in HDFS interested in parental involvement in organized sports and positive youth development. Lara has combined her studies and research projects with her experiences as a professional softball player. She hopes to return to her hometown in New Zealand and work in academia. Lara is currently conducting her dissertation research in New Zealand. Prior to her research work, Laura served as a graduate instructor of several First Year Experience seminars, and developed the Special Olympics Relationship Experience (HDFS 225) course in which students participate in and coach organized sports with Special Olympics athletes.
Recent Presentations:
The Impact of the Common Reader Program on First Year Students, National Annual FYE Conference, Orlando, Florida, 2016.
Professional Experience:
First Year Experience Graduate Assistant, August 2013-2017
Developer/Instructor of Special Olympics Relationship Experience (HDFS 225), 2014-2017
New Zealand Women's National Softball Team, July 2005-Present
Professional Softball Player for Thunders Castellana, Italian Softball League, 2016
Professional Softball Player for Pennsylvania Rebellion, May 2014-August 2015
Honors and Awards
Amy Rextrew Graduate Student Award, Department of Human Development and Family Studies, University of Delaware, 2017
Hunt Valley Sportswoman of the Year, April 2015
Most Valuable Player, University of Delaware Women's Softball, 2011 & 2013
Past Education
M.S., Human Development and Family Studies, University of Delaware, 2015
B.S., Human Services, University of Delaware, 2013