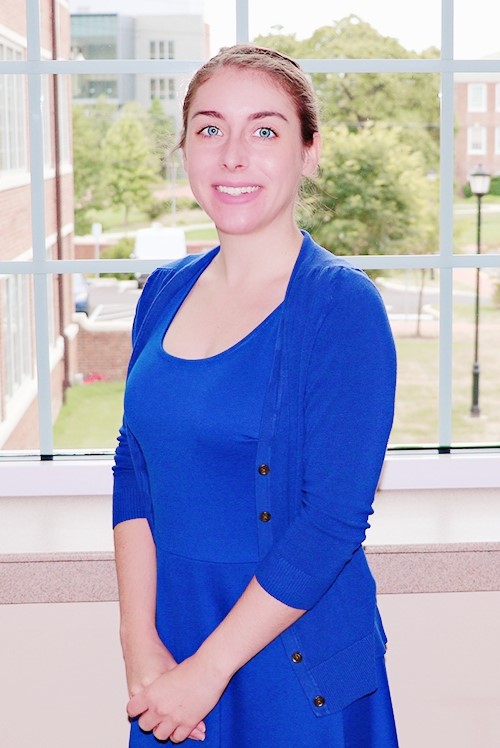 Cohort: 2020
Specialization(s):
Early Childhood Education
Research Interest(s)
child care, children with disabilities, early childhood
Danielle Riser
Danielle is a doctoral candidate in her fifth-year of study as a Ph.D. student in the Department of Human Development and Family Sciences (HDFS) at the University of Delaware (UD). She has an M.S. in HDFS with a specialization in Early Childhood Inclusion from UD, a B.S. in Early Childhood Education from Delaware State University, and is licensed to teach early childhood and early childhood special education in Delaware. Her background includes more than 10 years in the early childhood field; including experience working in child care centers, Part B inclusive preschool classrooms, and Part C early intervention. She has quantitative, qualitative, and mixed methods research experience. Further, since 2017 she has worked as a graduate research assistant at the Center for Research in Education and Social Policy, where she has gained experience with policy-relevant evaluation as well as quantitative, qualitative, and mixed methods research design, data collection, analysis, and reporting. Her training includes extensive graduate-level coursework in mixed methods, qualitative methods, policy, early childhood topics and quantitative methods including hierarchical linear modeling, advanced structural equation modeling, and machine learning. After graduating, she hopes to pursue a career in research and evaluation (non-academic).
Current Projects
Analysis and Comparison of Provider Perspectives Following Training Focused on Supporting the Inclusion of Children with Disabilities in Childcare Programs (Thesis)
Recent Publications
Recent Presentations
Buell, M., Savage, S., Tonyan, H., Bloom, D., & Riser, D. (July, 2016). Professional development interests of family childcare providers: A two state comparison. Poster session presented at the Administration for Children and Families' National Research Conference on Early Childhood, Washington, DC.
Buell, M., & Riser, D. (June, 2016). Understanding the professional development and training needs and preferences of school age care providers. Poster session presented at the National Association for Education in Early Childhood's Professional Development Institute, Baltimore, MD.
Professional Experience
Graduate Assistant, Center for Research in Education and Social Policy (CRESP), 2017-Present
Graduate Assistant, Delaware Institute for Excellence in Early Childhood's Professional Development, 2015-2017
Early Intervention Home Visitor, Sensible Opportunities and Solutions, 2014-2015
Assistant Teacher, Delaware State University Lab School, 2014
Teacher Candidate, Lake Forest School District, 2013
Past Education
B.S. Early Childhood Education, Delaware State University, 2013
Professional Associations
American Educational Research Association (AERA)
National Association for the Education of Young Children (NAEYC)
 Council for Exceptional Children: Division of Early Childhood