Danielle Riser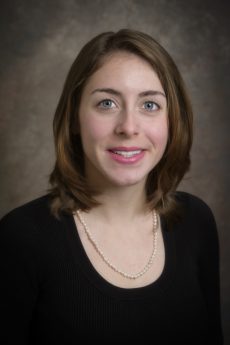 Expected Graduation: 2020
Specialization(s):
Early Childhood Education
Research Interest(s)
Inclusion, Professional development
Danielle Riser
Danielle is a Ph.D. student in the Department of Human Development and Family Sciences. Her current research interests are centered around issues that impact young children with disabilities and their families. Prior to entering the Ph.D. program, Danielle worked in childcare programs and as a home visitor with children who have disabilities. Her goal for the future is to continue researching issues that impact children with disabilities and their families, with a strong focus on mixed methods research, program evaluation, and policy.
Current projects:
Analysis and Comparison of Provider Perspectives Following Training Focused on Supporting the Inclusion of Children with Disabilities in Childcare Programs (Thesis)
Recent Publications:
Recent Presentations:
Buell, M., Savage, S., Tonyan, H., Bloom, D., & Riser, D. (July, 2016). Professional development interests of family childcare providers: A two state comparison. Poster session presented at the Administration for Children and Families' National Research Conference on Early Childhood, Washington, DC.
Buell, M., & Riser, D. (June, 2016). Understanding the professional development and training needs and preferences of school age care providers. Poster session presented at the National Association for Education in Early Childhood's Professional Development Institute, Baltimore, MD.
Professional Experience:
Graduate Assistant, Center for Research in Education and Social Policy (CRESP), 2017-Present
Graduate Assistant, Delaware Institute for Excellence in Early Childhood's Professional Development, 2015-2017
Early Intervention Home Visitor, Sensible Opportunities and Solutions, 2014-2015
Assistant Teacher, Delaware State University Lab School, 2014
Teacher Candidate, Lake Forest School District, 2013
Past Education:
B.S. Early Childhood Education, Delaware State University, 2013
Professional Associations:
American Educational Research Association (AERA)
National Association for the Education of Young Children (NAEYC)
 Council for Exceptional Children: Division of Early Childhood