Jennifer Gallo-Fox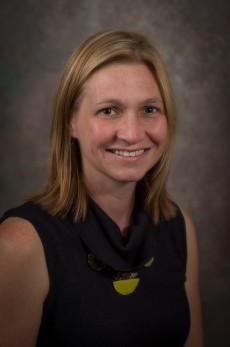 Assistant Professor

Education:
Ph.D., Teacher Education and Curriculum and Instruction, Boston College, Lynch School of Education
M.S. Ed., Early Childhood and Elementary Education, Bank Street College
A.B., American Studies, Smith College
Curriculum Vitae
Course Taught or Developed:
HDFS 221: Child Development II: Ages 3 to 10
HDFS 413: Early Childhood Inclusive Science Curriculum and Assessment
HDFS 413: Inclusive Curriculum: Math, Science and Social Studies in Kindergarten 2nd Grade
HDFS 666: Special Problems
Biography:
My research focuses on early childhood teacher education, teacher learning and professional development, and early childhood curriculum particularly in science. My work in early childhood teacher education focuses on teacher learning within field experiences and early field experiences. In particular, I study the process of learning to teach within coteaching field experiences.  My work seeks to understand the ways that coteachers interact and support the learning of classroom stakeholders with an emphasis on the metacognitive, reflective and interpersonal process of learning to teach.
My other research focuses on curriculum in Prekindergarten through 2nd grades, and teacher's enactment of curriculum and pedagogy. Here I have two areas of research. The first centers around emergent science and helping teachers develop the knowledge and understanding of science and scientific practices necessary for doing science in classrooms with young children. The second area examines interactions between standards and accountability policy reform and teacher's curricular and pedagogical practices in classrooms.
This entry was posted in Uncategorized.