Jennifer Carrano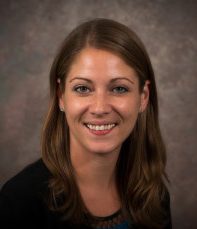 Assistant Professor

Education:
Ph.D., Applied Developmental and Educational Psychology, Boston College
B.S., Psychology and Family Studies, University of Maryland College Park
Curriculum Vitae
Course Taught or Developed:
HDFS331: Youth at Risk
HDFS472: Substance Abuse and the Family
Biography:
My research focuses on two intersecting topics. First, it examines how contextual factors at the  individual-, family-, and community-levels influence the socioemotional and behavioral development of children and adolescents in low-income families and communities. Second, my work aims to examine how biological factors interact with contextual factors to explain individual differences in response to ecological risks, with a particular focus on how genetic factors interact with environments to predict adolescent risk behaviors. Together, these two lines of research aim to identify the biological and ecological factors that contribute to both risk behaviors and resilience among youth.
This entry was posted in Uncategorized.