Henry May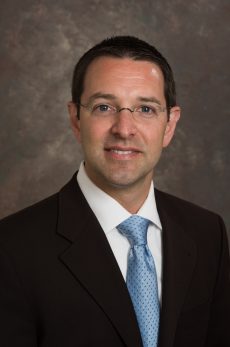 Associate Professor
Joint Appointments:
Office:
201A Willard Hall
Phone:
302-831-2928
Email:
hmay@udel.edu
Education:
Ph.D., Education, University of Pennsylvania
B.S., Psychology, University of Florida
Curriculum Vitae
Course Taught or Developed:
HDFS 667: Longitudinal Statistical Research in Human Development
HDFS 815: Research Issues and Design
EDUC 856: Introduction to Statistical Inference
EDUC 873: Multilevel Models in Education
Biography:
Henry May is Director of the Center for Research in Education and Social Policy (CRESP) and an associate professor in the School of Education at the University of Delaware.  Dr. May specializes in the application of modern statistical methods and mixed-methods in randomized experiments and quasi-experiments studying the implementation and impacts of educational and social interventions and policies.  His primary areas of statistical expertise include multilevel experimental and quasi-experimental design, longitudinal analysis, hierarchical modeling, item response theory (IRT), Bayesian methods, causal inference, and missing data theory. He is a member of the American Educational Research Association (AERA), the American Evaluation Association (AEA), the American Psychological Association (APA), the American Statistical Association (ASA), and the Society for Research on Educational Effectiveness (SREE).
Recent and current projects include the evaluation of the i3 Scale-Up of Reading Recovery; a study of school climate and student performance in Delaware (with George Bear); a longitudinal study of International Baccalaureate Students' postsecondary outcomes; the randomized evaluation of Ohio's Personalized Assessment Reporting System; the randomized evaluation of the National Institute for School Leadership (NISL); the national evaluation of the America's Choice School Design program; the evaluation of the Math-Science Partnership Program in El Paso, Texas; and a study of the organizational sources of teacher turnover in math and science (with Richard Ingersoll).
This entry was posted in Uncategorized.