Bridgette G. Johnson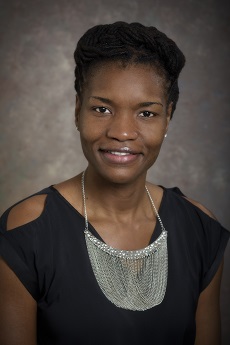 Assistant Professor

Education:
Ph.D., Special Education, University of Florida Gainesville
M.Ed., Early Childhood Special Education, Montclair State University
B.A., English, South Carolina State University
Curriculum Vitae
Course Taught or Developed:
HDFS 270 Families and Developmental Disabilities
HDFS 441 Advanced Inclusive Curriculum I
Biography:
Bridgette G. Johnson is currently a Clinical Assistant Professor in the Department of Human Development and Family Sciences. She earned her Bachelor of Arts in English at South Carolina State University and her Masters of Education in Early Childhood Special Education at Montclair State University. Dr. Johnson served as an early childhood educator in Paterson, NJ for over six years before pursuing a career in higher education. Prior to joining the University of Delaware, she was an instructor in Broward College's Associates of Science in Early Childhood Education Program. Her university teaching experiences include instructing courses that address issues related to educating students with disabilities and students from diverse backgrounds (i.e., racially, ethnically, culturally, and linguistically diverse populations) in inclusive educational settings. She has taught blended courses that placed emphasis on: issues, trends, and best practices in educating young children with disabilities; the development of individualized educational programs; developmentally appropriate curriculum; intervention strategies; transition; and inclusion.  Dr. Johnson also has worked with the University of Florida's Lastingner Center for Learning developing online professional development for early childhood educators in the state of Florida.
Her interests include teacher efficacy, pertaining to teachers of students in the low-incidence population, inclusive education, assistive technology, and social justice in early childhood education. Dr. Johnson places emphasis on the importance of teaching in the university classroom and maintaining proximity to the next generation of early childhood educators. Currently, her research is focused on teacher self-efficacy as it pertains to teachers serving students with severe disabilities and the implications of their sense of efficacy on their classroom practice.
This entry was posted in Uncategorized.