Allison Karpyn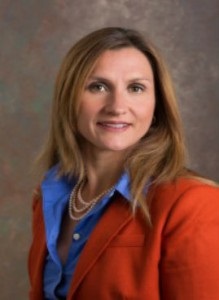 Associate Professor
Joint Appointments:
Associate Director, Center for Research in Education & Social Policy
Education:
Ph.D. Policy Research, Evaluation and Measurement, University of Pennsylvania, 2003
B.A. Public Health, Johns Hopkins University, 1998
Curriculum Vitae
Course Taught or Developed:
HDFS 402 Child & Family Policy
Biography:
Dr. Allison Karpyn is Associate Director of the University of Delaware at the Center for Research in Education and Social Policy (CRESP). She is dedicated to supporting underserved communities with research designed to understand the impacts of promising interventions or practices. Her work spans the sectors of education and public health and her expertise centers on best-practices for program research, evaluation and measurement. Dr. Karpyn, in her 18 years of practice, has published widely on program evaluation methods, topics related to school food, supermarket access, healthy corner stores and strategies to develop and maintain farmers' markets in low income areas and the translation of research to practice. She has over 50 articles published in top peer reviewed journals including the American Journal of Clinical Nutrition, The Journal of Public Health Management and Practice, Journal of Nutrition Education and Behavior, Journal of Hunger and Environmental Nutrition, Health Affairs, Pediatrics, Journal of Agriculture.
This entry was posted in Uncategorized.