Education Grad Association
The Education and HDFS Graduate Association (EGA) is the official student organization of full- and part-time graduate students at the University of Delaware's School of Education and Department of Human Development and Family Sciences. Officers are elected to EGA each year for a one-year term. Students are granted membership in this association upon acceptance to the School, and its officers are elected from among your peers and colleagues.
The EGA serves as a link to news, information, and events within the school that affects graduate students. It also serves as an advocate and representative to the faculty and administration of the School on matters ranging from quality of life to programs and advising. The EGA also holds events throughout the semester. Check the event calendar for upcoming activities and connect with them on Facebook.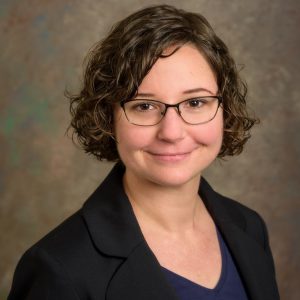 Aly Englert is a second-year Ph.D. student in Economics Education. She holds B.A.s in Economics and Political Science from the University of California, Merced and a M.S. in Resource and Applied Economics from the University of Alaska Fairbanks. Her research interests involve evaluating programs and strategies to increase retention in higher education, as well as the impact of personal finance education on student loan borrowing behavior.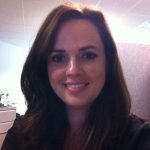 Susan Lewis has been in the field of early childhood for over 18 years. She holds a Bachelor of Science degree in Early Childhood Education and Special Education from the University of Delaware and a Master of Arts degree in Applied Technology in Education from Wilmington University. Susan previously taught preschool special education in both Delaware and Arizona public school systems. She most recently served as the Curriculum and Assessment Program Coordinator for the Delaware Institute for Excellence in Early Childhood Education Professional Development department. Susan is currently a first-year Ph.D. student in Human Development and Family Sciences, and her research interests focus jointly on early childhood special education and teacher development. She explores how children gain, and maintain, access to inclusive educational opportunities throughout early childhood (birth through third grade), as well as how teacher development can enhance inclusive curriculum opportunities for young children with disabilities.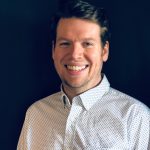 Andrew Potter is a second-year Ph.D. student in Education with a specialization in Literacy Development and Learning Problems. He holds a B.A. in History from Boston University and a M.S. in Educational Psychology from Georgia State University. He previously taught special education in grades K-8 in Atlanta Public Schools and also worked as an instructional coach. He currently works as a Research Assistant for Dr. Charles MacArthur. His research interests include integrated reading and writing interventions for struggling students.
Julien Corven is a second year Ph.D. student in Education specializing in Mathematics Education. He earned his B.A. in Mathematics from Haverford College and his M.S. in Mathematics Education from Towson University. Prior to coming to the University of Delaware, he taught middle and high school Mathematics for ten years in the Baltimore City Public School System. He is a Dean's Scholar Award recipient and has served as a research assistant for faculty members Jim Hiebert and Erica Litke. His research interests include mathematics knowledge for teaching, pre-service teacher preparation, and promoting equity in mathematics classrooms. He is currently working on his qualifying study, which examines changes in prospective teachers' specialized content knowledge for teaching division of whole numbers during a mathematics content course.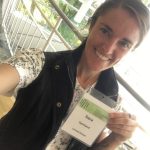 Sara earned a B.A. in History and a B.A. in Secondary Mathematics Education from UD prior to spending five years working as a high school mathematics teacher. She taught versions of Algebra, Geometry, Trigonometry, and Calculus to 9th-12th grade students at Elkton High School. While teaching, she took on leadership roles by planning professional development sessions and serving on curriculum writing teams. During that time, she also earned her M.Ed. in Teacher Leadership through the online program at UD. Inspired by her professional experiences to date, Sara's research interests include exploring student perceptions of school-community relationships, how teachers balance meeting the social-emotional and academic needs of students, and the effects of implementing community-based service-learning curriculum.